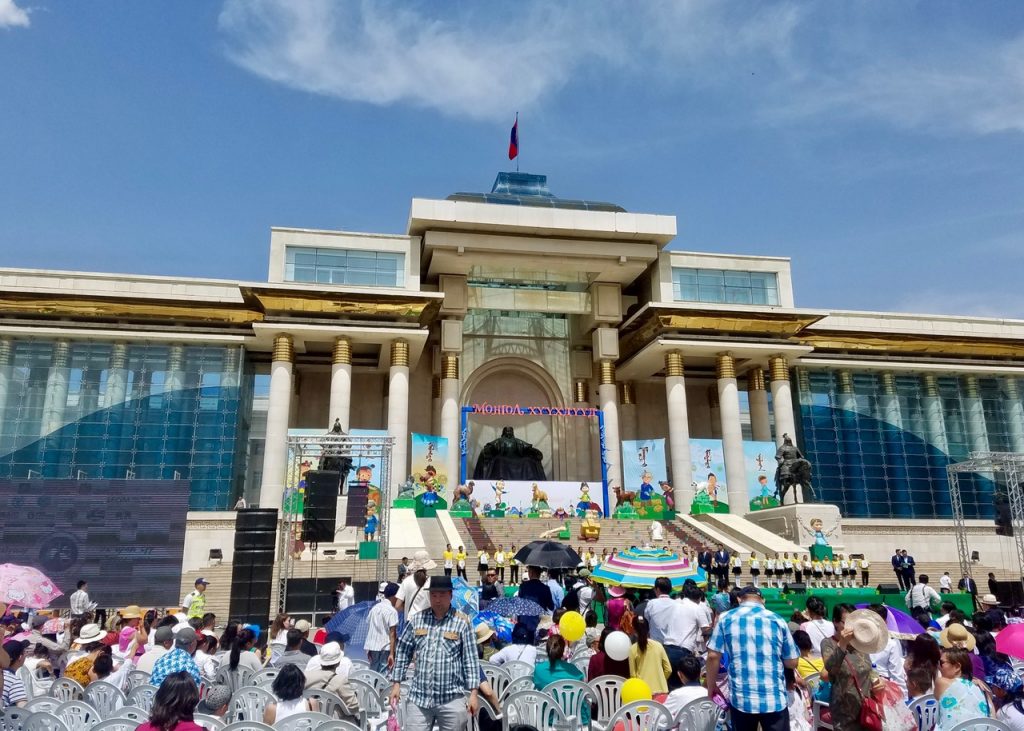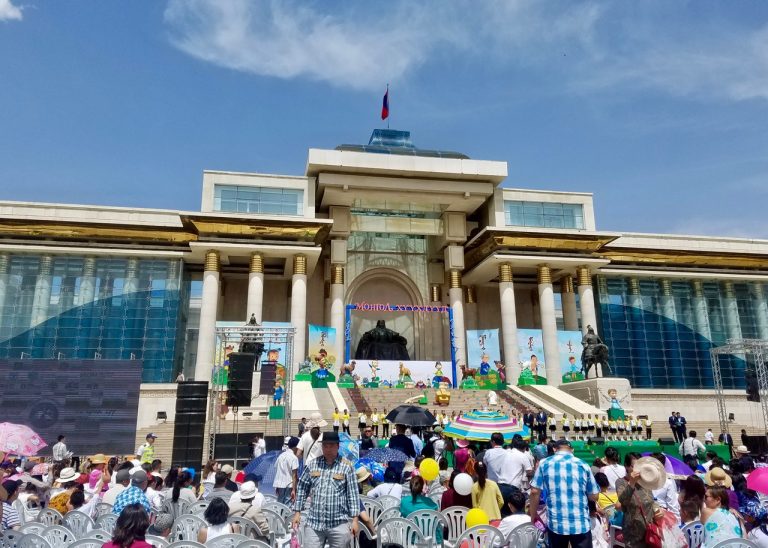 The Mongolia Lecture Series at the Institute of Asian Research brings Marissa Smith and Mari Valdur to campus to discuss the state of politics in Mongolia.
No RSVP required. This event is free and open to the public!
Marissa Smith
Provincial Governors vs. People's Parties: Regionalizing "Local" Party Politics in Mongolia
In 1994, Mongolia's "second city" of Erdenet was transformed from federal municipality to province. While on the one hand this might represent increased local participation in national politics, in fact the change has been unpopular, and Erdenet residents point that Prime Ministers de facto appoint provincial governors. However, at the same time, the People's Parties, descending from the single state party of the socialist era have in fact been successful at maintaining their networks across the country, and often fielded successful candidates for seats representing Orkhon. The case is one instance of Ulaanbaatar-centered vertical integration on the one hand, and regionalization associated with post-imperial economic and ethnic entanglements on the other, that characterizes Mongolia and its regional differentiation more broadly.
Marissa Smith, PhD, is a cultural anthropologist based in California's Silicon Valley. She has conducted research on mining professions and national identity in Erdenet, Mongolia, international collaboration in cultural heritage work in Mongolia, and Mongolian political economy.
Mari Valdur
State for Children: The Politics of Structural Adjustment and Motherhood in Mongolia
This paper explores the scope of Mongolian politics by discussing linkages between structural adjustment and motherhood through the country's most valuable persons: children. The politicization of children has been reflected upon by parents, particularly mothers, who seek and struggle to secure secondary care for their children. These forms of care include medical and educational services but also the state child benefits. The latter have been the focus of ongoing reform, and politicization through the withholding and releasing of funds, which in cases have been accounted to election meddling. On an international scale, Mongolian child benefits were debated as structural adjustment when International Monetary Fund (IMF) required Mongolia to replace its universal child benefits in place with targeted funds to certain groups before IMF released its funds to Mongolia. Drawing on ethnographic accounts the paper draws two conclusions. Firstly, and very apparently, to understand (election) politics in Mongolia, it is worthwhile to trace politicization beyond those immediately involved. Secondly, motherhood in Mongolia does not only alter a woman's personhood by her shifting kinship relations or contributing to the nation as a whole, but it also produces a range of reflective, ongoing and often extremely trying gendered engagements and subjectivities vis-à-vis 'the state'.
Mari Valdur is a fourth and final year PhD candidate of Social Anthropology at the University of Helsinki, Finland. Her PhD project focuses on kinship, gender and reproductive healthcare in Ulaanbaatar, Mongolia, with a particular interest in how forms of insecurity and (in)formality emerge and are maintained. She has carried out 14 months of ethnographic fieldwork for the project. Also, she has visited Mongolia every year since 2012 and worked in the country for 9 months prior starting her doctoral studies.