In our Master of Public Policy and Global Affairs (MPPGA) program, you'll study with students from around the world, gaining critical skills and a global perspective to help you to confront the most urgent issues of our time, from sustainability to social change, international development to governance.
Applications close on January 30, 2020.
Don't miss our MPPGA Info Session – offered both in person at UBC Vancouver and online – to ask your remaining questions regarding the program before the application deadline. Learn from program staff, students, and alumni and enjoy networking over refreshments.
Please RSVP according to your preference for in person or online.
The presentations and Q&A will run from 4:00 pm – 5:00 pm. Enjoy networking with our staff, students, and alumni over refreshments after the Q&A.
The session will be live streamed on our UBC School of Public Policy and Global Affairs Facebook page. *Be sure to "like" the SPPGA Facebook page to receive a notification when the live stream begins, or visit our Facebook page during your preferred time.
———-
Presenters:
• Shashi Enarth, MPPGA Graduate Director
• Julia Park, MPPGA Program Manager
• Kerry Ross, Career & Co-op Coordinator
• Luthfi Dhofier, MPPGA Alumnus
• Claire Casher, MPPGA 2nd Year Student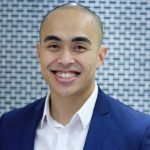 Bio: Luthfi Dhofier is a Local Government Consultant at Urban Systems Ltd. He graduated from UBC's MPPGA program in the spring of 2019. While studying at UBC, Luthfi also worked as a researcher for the Canadian International Resources and Development Institute (CIRDI) where he applied his classroom learning to assist developing countries in managing their natural resources. Luthfi's training in public policy has enabled him to successfully deliver complex projects for municipal governments, First Nations communities, and private organizations throughout Canada.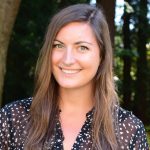 Bio: Claire completed a BAH in Political Studies at Queen's University, while also working as a Commissioner in the Alma Mater Society. After graduating she joined the Sunnybrook Foundation in Toronto as a Communications Associate. In search of international experience, Claire moved to South Korea to work in education and volunteer with North Korean refugees. Next, she was hired as the Communications Director of a hospitality social enterprise in Southeast Asia. She managed community-based development programs in Cambodia, Thailand, and the Philippines and oversaw all of the company's marketing and communications. Claire sees public policy as the means to apply what she has learned in her career thus far on a broader scale. She is interested in social development programs and has joined the MPPGA to build concrete skills that will help her to contribute to positive changes in the field.
Disclaimer: Please note that by registering via Eventbrite, your information will be stored on the Eventbrite server, which is located outside Canada. If you do not wish to use this service, please email mppga.program@ubc.ca directly to register. Thank you.
The final MPPGA Info Session will take place on January 14th, which will be recorded live and published on the SPPGA Facebook page. To register your attendance at this info session, click here: mppgalive14.eventbrite.ca
Hosted by: