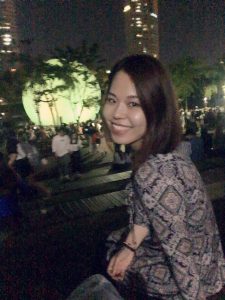 Sun Ryung (Sun) Park is a Liu Scholar and PhD student in the department of Political Science and a UBC's Four Year Fellowship recipient. Her broad research interests center around protectionism, non-tariff measures, and US-China rivalry in global trading governance. Before coming to UBC, she earned her MA and BA degree in Political Science and International Relations from Korea University, Seoul, Korea. She also worked as a research intern at the Korea Society, New York, USA, and as a research associate at East Asia Institute, Seoul, Korea.
Her dissertation research mainly seeks to answer the following question; how and why leading countries turn to large-scale protectionist measures in ways both explicitly and implicitly, while still officially supporting free trade. In line with this broader research project, she, as a Liu Scholar, will be working with Dr. Kristen Hopewell to unpack the underlying mechanism on 1) why the Chinese government has continued support of subsidy policies in favor of its steel and electronic vehicles industries, and 2) how the complicated government-business relationship in China drives its trade policy in the context of intensifying trade frictions between the US and China.
Research interests: Protectionism, Non-tariff measures, Trade remedies, Subsidies, Trade disputes under the World Trade Organization, US-China rivalry in global trading system, Chinese interventionist state, State-market relationship.
Publications
Book Chapter
Park, S. R. (2017). Weaponization and Vulnerability in China's Rare Earths Hegemony (In Korean). In Joo-Youn Jung eds., World Politics 27 (Seoul: Center for International Studies at Seoul National University, 2017), 243-295.
Journal Publications
Park, S. R., & Jung, J. (2017). "Centralization through Consolidation: Restructuring the Chinese Rare Earth Industry," Peace Studies, 25(1), 117–154.
Park, S. R., & Jung, J. (2015). "Between the Local Governments and Producers: Why Rare Earth Smuggling Persists in China," Journal of International Politics, 20(2), 101–131.
Email address: sunryung@student.ubc.ca;  sunryungpark@gmail.com