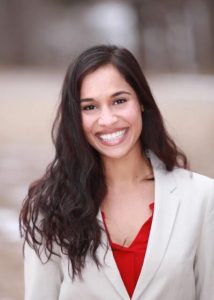 Zana Mody is a Liu Scholar and PhD student at the University of British Columbia's IRES (Institute for Resources, Environment and Sustainability) and a recipient of UBC's Four Year Fellowship and the SSHRC (Social Sciences and Humanities Research Council) Doctoral Fellowship.
Her interdisciplinary research combines qualitative research methods, social-ecological systems thinking, and blue carbon coastal ecosystems, and is supervised by Dr. Simon Donner. Her research to date has focused primarily on South Asia and South-East Asia, working with communities on locally-focused social-ecological systems and resilience.
Zana's professional career has included working as a radio journalist and producer at the CBC (Canadian Broadcasting Corporation) headquarters in Toronto, lecturer in Anthropology at the College of the Rockies, and as a manager of youth education programs on ocean conservation and climate literacy at Ocean Wise. She holds a B.Sc. in Biology and Environmental Studies and an MA in Anthropology, both from Trent University.
Zana currently lives in North Vancouver, on the traditional and unceded territories of the Tsleil-Waututh Nation, and she likes to spend her free time hiking, gardening, climbing, yoga, and Latin dancing.
Zana's Liu Scholars project is mentored by Dr. Rashid Sumaila (School of Public Policy and Global Affairs; Institute for the Oceans and Fisheries), and addresses the emerging field of blue carbon, marine policy surrounding carbon credits, and the socio-economic valuation of coastal blue carbon ecosystems.
Research interests: Blue carbon, coastal ecosystems, social-ecological systems, ecosystem services, marine policy, climate change mitigation