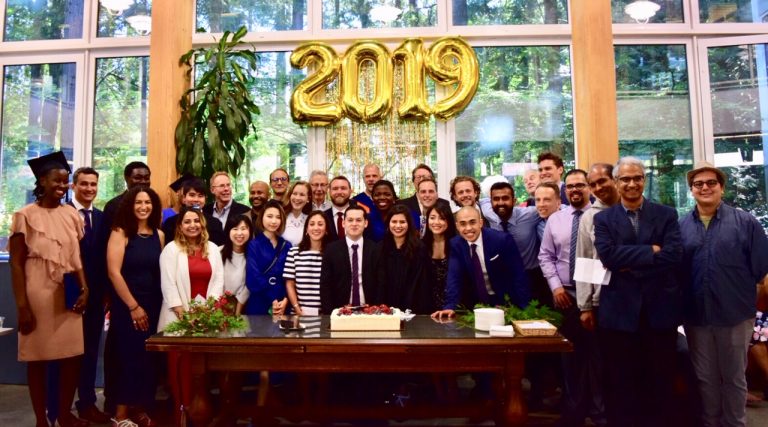 2019 UBC MPPGA Graduation
On May 23, 2019, the UBC School of Public Policy and Global Affairs welcomed a total of 36 new Master of Public Policy and Global Affairs (MPPGA) graduates into our growing global community of alumni. We spent the day celebrating our grads on the UBC Vancouver campus with our Director pro tem, Moura Quayle, SPPGA faculty, staff, as well as family members and friends.
Our students have spent the last 20 months at UBC growing their knowledge of public policy and global affairs, their skills in multidisciplinary policy analysis, creative design, and collaboration, and their networks with policymakers, faculty members, and each other.
We took this moment to celebrate their achievements and wished them well on their career journeys into public policy and global affairs. We are confident in their abilities as global change makers, ready to drive positive transformations in professional policy roles across industry, government or non-profits across the world!
Please find highlights of the day below: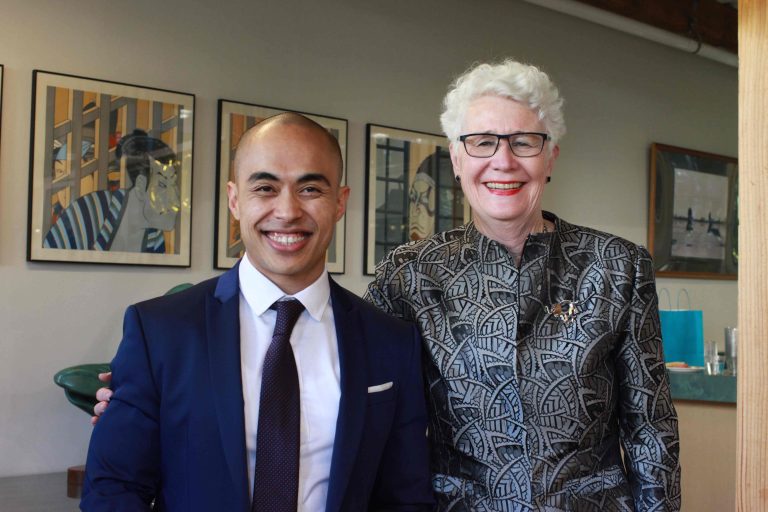 "I have three memories that I want to share of my time at UBC MPPGA. The first is the classroom experience. I learned so many important things during the program that will help me succeed in my future career. The second is the Global Policy Project, which essentially helped me incorporate the knowledge that I learned in the classroom into a real-world experience. I worked with the City of Vancouver and we produced a great report on how to accelerate the fleet's transition to electric vehicles. Finally, my experiences outside the classroom with my classmates were also important and I encourage incoming students to get outside the class and enjoy UBC and Vancouver."
– Luthfi Dhofier, MPPGA Graduate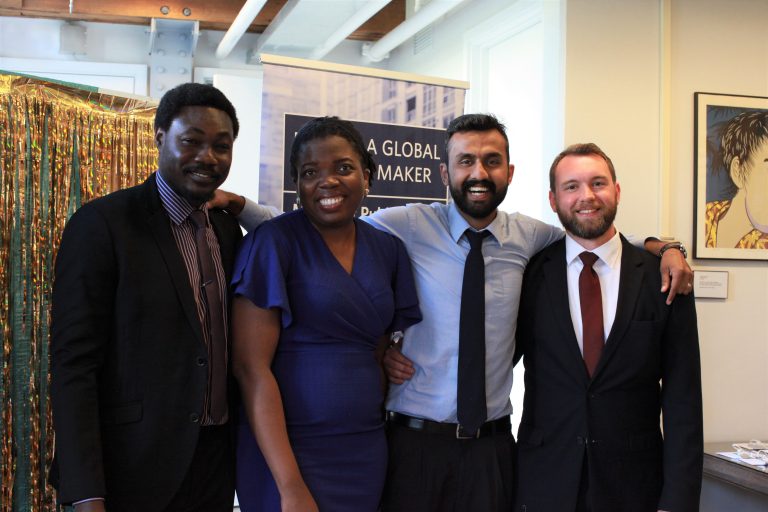 "My favourite memory of the program was Global Policy Project and the fieldwork in Ghana. It was great working with a very dynamic team and getting to form stronger friendships with my classmates."
– Adedoyin Luwaji, MPPGA Graduate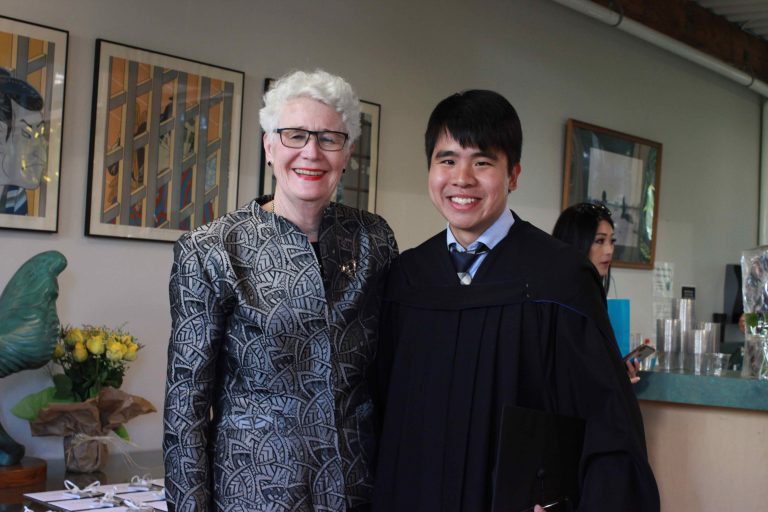 Watch MPPGA Alumnus Tommy Koh's Remarks at the UBC Graduation ceremony at the Chan Centre:
"Many of us sit here today with causes we believe in and ideologies we subscribe to. Perhaps we are passionate about sustainability, about vulnerable populations, about development. Perhaps we are too passionate. Consider how unyielding passion blinds us to the validity of the ideas of others. If we are deeply committed to our singular narratives of what is and what should be, we neglect competing priorities and trade-offs. We forget that we cannot have it all.
We must be passionate not about our ideas but the pursuit of better ideas. This requires a willingness to persuade and be persuaded. Likeability cannot be a substitute for persuasion. Pandering to feelings, no matter how passionately held, makes us intellectually poorer.
UBC's motto "Tuum est" loosely translates to "it's yours". Today, our education is ours. It is a privilege that is ours to earn, or just as easily waste. Consider the real possibility that to earn this privilege we must now embark on a lifelong quest for better ideas."
– Tommy Koh, MPPGA Graduate