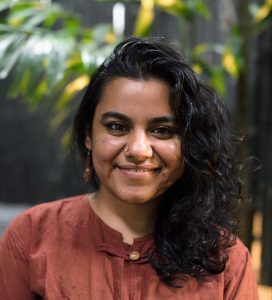 The Institute of Asian Research (IAR) at the School of Public Policy and Global Affairs is delighted to congratulate Dr. Priti Narayan on her appointment as the Holder of the Asa and Kashmir (A&K) Johal Chair of Indian research, effective July 1, 2022.
"I am honoured to serve as A&K Johal Chair and director of CISAR, and begin a new relationship with the Institute for Asian Research and SPPGA. Building on the work of my colleagues in CISAR, I hope to foster critical conversations on contemporary South Asia with scholarly and activist communities at UBC and beyond," says Dr. Narayan.
The A&K Johal Chair is an endowment-funded Chair administered through the Institute of Asian Research. It was created to facilitate study, research, and teaching concerning contemporary India in the broad field of social science, law, and humanities at UBC. As the Holder of the A&K Johal Chair of Indian Research, Priti will continue her research activities on topics related to contemporary India and mobilize academics at UBC working on South Asia, as well as the South Asian diasporic communities in BC, including by organizing one or more events that engage critical areas of social, economic, and political importance in the region.
Dr. Priti Narayan, Assistant Professor at the Department of Geography, will also serve as the Director of the Centre of Indian and South Asian Research (CISAR) for the 2022/23 academic year.