Eight second year student teams completed their immersive Global Policy Projects in various regions around the world throughout 2019 and culminating in spring 2020. The Global Policy Project is a core component of UBC's professional Master of Public Policy and Global Affairs (MPPGA) program.
Student teams were paired with policy clients in Vancouver, Nepal, Mongolia, India, The Hague, Peru, Singapore and Ethiopia. Students held focus groups with community stakeholders to examine the grassroots effect of policies and conducted interviews to explore implementation strategies, global best practices, and emerging trends with experts from around the world. The Global Policy Project highlights the range of actions required of effective policy-making and gives students practical, hands-on experience.
Learn more about the 2019-2020 Global Policy Projects below:
Applying an Equity Lens to the City of Vancouver's Climate Emergency Response Plan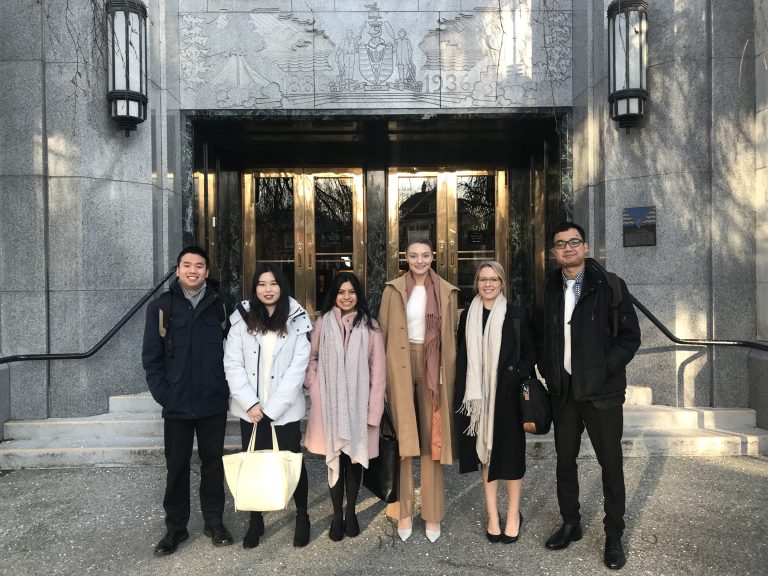 Fieldwork: Vancouver, Canada
Students: Schyler Edmundson, Shivangi Khanna, Alexandra Martin, Nikki Wirawan, Sean Wu, Yi Yang
Client: City of Vancouver – Planning, Urban Design and Sustainability Department
Summary: Applying an equity lens to the City of Vancouver's Climate Emergency Response Plan to understand how low-income Vancouver seniors are particularly vulnerable to ambitious municipal climate policies, as well as how policy instruments can mitigate potentially disproportionate impacts on this equity-seeking group.
---
Strategies for Increasing Youth Civic Engagement in Nalaikh, Mongolia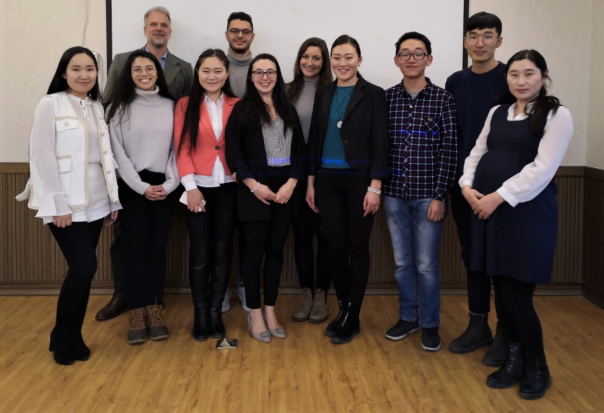 Fieldwork: Nalaikh District, Mongolia
Students: Claire Casher, Samantha Coronel, Rasmus Dilling-Hansen, Cassandra Jeffery
Client: District Governor's Office of Nalaikh – Division of Family, Youth, and Child Development
Summary: Supported by a team of volunteers recruited by the Governor's Office, the team developed strategies to address the lack of youth civic engagement in the Nalaikh District, which hinders effective policy creation and implementation.
View the Mongolia Team's Presentation
Read "Mongolia: How Nalaikh's Youth See Democracy" published in The Diplomat
---
Barriers to Effective Teaching and Education in Nepal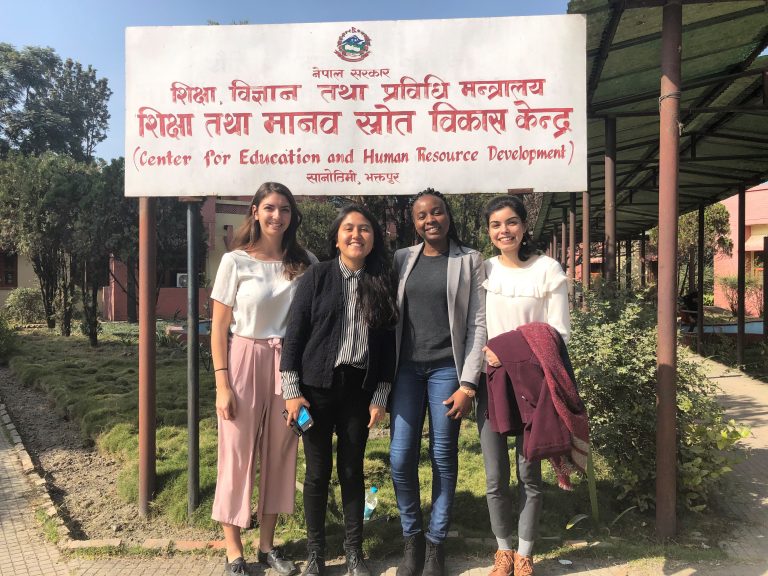 Fieldwork: Kathmandu, Gorkha and Sindhupalchowk, Nepal
Students: Citlali Cruz Cruz, Hannah Geiser, Hafsa Khan, Beatrice Zano
Client: Open Learning Exchange (OLE) Nepal
Summary: Synthesizing and evaluating factors that negatively impact the quality and capacity of primary school educators in Nepal and propose strategies for improvement.
---
Redefining Policy and Practice: Unraveling Definitions of Sexual Violence through a Survivor-Centered Approach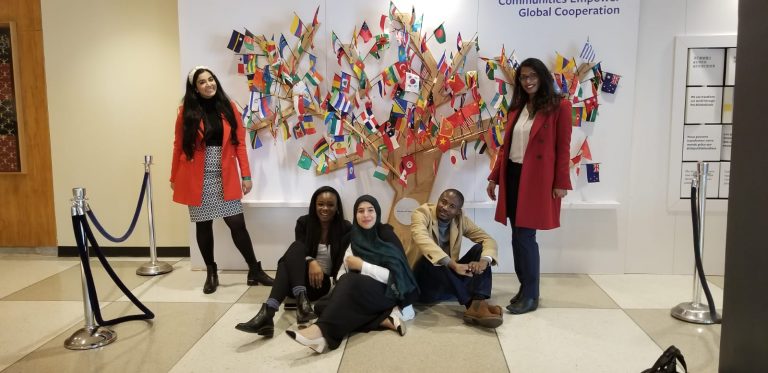 Fieldwork: New York, USA / Geneva, Switzerland / The Hague, Netherlands
Students: Ravina Anand, Solomon Atta, Dinoba Kirupa, Israa Noureddine, Eseohe Ojo
Client: Women's Initiatives for Gender Justice (WIGJ)
Summary: Recommending changes to the UN's definition of conflict-related sexual violence so it can be more inclusive, contemporary, victim and survivor focused.
"It was a real pleasure to work with the UBC MPPGA students. We were deeply impressed by the quality of their report that was based on thorough research and contained sharp analysis, but also by the students' enthusiasm and commitment for the project."
– Alix Vuillemin Grendel, Senior Advocacy Adviser, Women's Initiatives for Gender Justice
---
Expanding Water Harvesting Practices in Rajasthan, India through Strategic Policy Advocacy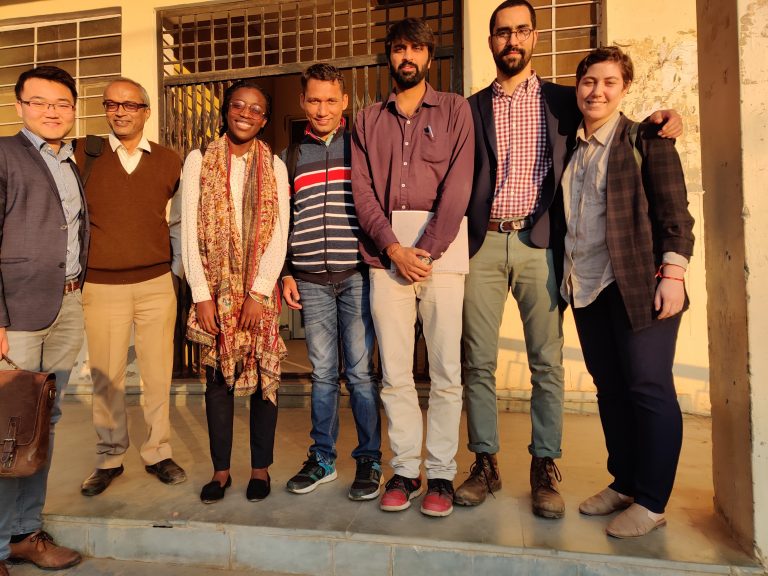 Fieldwork: Karauli, Jaipur, and New Delhi, India
Students: Tamara Friedman, Sanmini Koffi, Chengkun Lv, Andrés Peñaloza
Client: Gram Gaurav Sansthan (GGS) and Rajiv Gandhi Institute for Contemporary Studies (RGICS)
Summary: Focusing on upscaling water harvesting structures within the Dang Region of India, with the aim to explore strategies of how GGS can effectively advocate for the promotion of successful Community Based Water Harvesting policy alternatives at the state level.
"I want to thank all of you, Tamara, Sanmini, Chengkun, and Andrés, and your faculty guides Professor Milind Kandlikar and Graduate Director Shashi Enarth, for choosing to do your MPPGA Capstone Project with us – Gram Gaurav Sanstha (GGS) and Rajiv Gandhi Institute of Contemporary Studies (RGICS). It was a learning experience for us too – the GGS team led by Jagdish and Sanjeev; and the RGICS team of Sanjeev, Jeet and Uzair.  Most importantly, I think due to your visit, we gathered enough momentum to meet the Rajasthan State authorities at different levels and I hope this year there will be many more water conservation structures coming up in the area with public funds."
– Vijay Mahajan (Client: GGS/RGICS, India)
---
A Roadmap for Environmental and Social Impact Assessment in Ethiopia's Mining Sector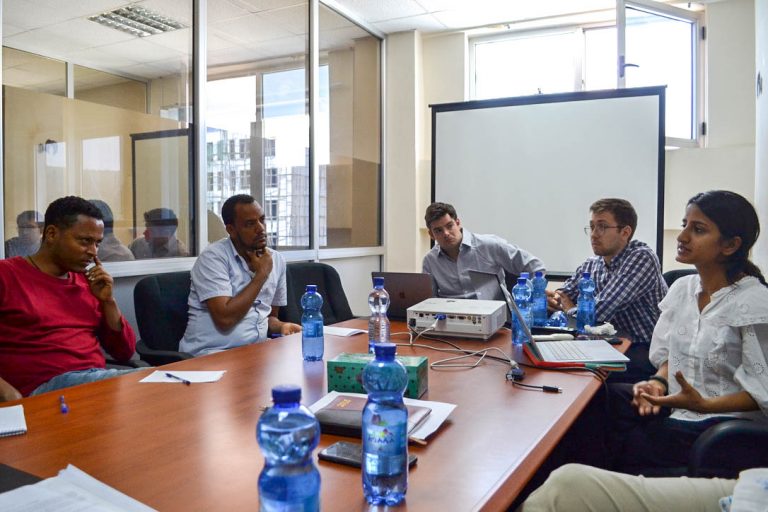 Fieldwork: Addis Ababa, Ethiopia
Students: Melisha Charles, Christopher Stoicheff, Denby McDonnell, Joshua Tafel
Client: Ministry of Mines and Petroleum through the Canadian International Resources and Development Institute's Supporting the Ministry of Mines Project
Summary: Identifying gaps and opportunities for ESIA policy change in Ethiopia andmaximizing the benefits of mining development while minimizing negative impacts for the country as a whole is only possible with a strong ESIA policy framework.
"As a Global Policy Project, UBC's MPPGA students worked with the government of Ethiopia and the Canadian International Resources and Development Institute to develop 'A Roadmap for Environmental and Social Impact Assessment in Ethiopia's Mining Sector.' The students helped to foster innovation, collaboration, and inclusion to support sustainable development of the extractive sector in Ethiopia."
– Isabeau Vilandre, Esq., Director CIRDI-SUMM Project
---
Enhancing Gender Equity in Water Resource Management in Peru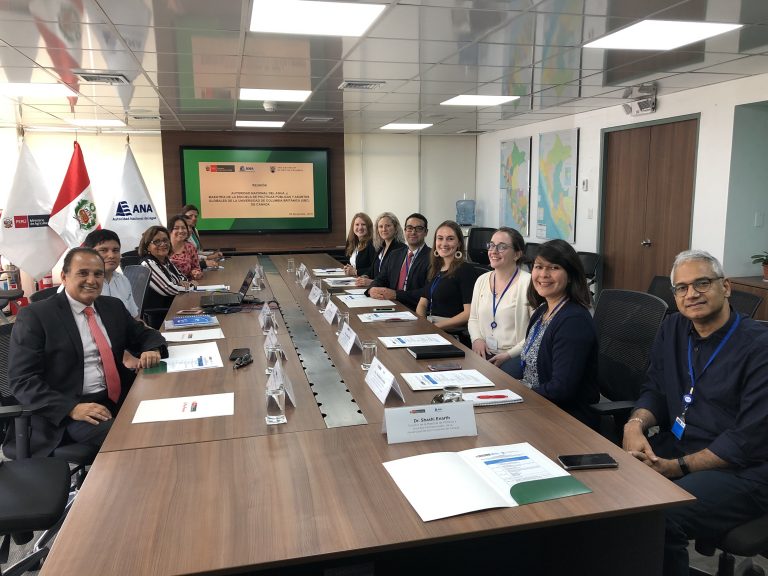 Fieldwork: Lima and Arequipa, Peru
Students: Eliza Bethune, Emily Enright, Guilherme Rosales, Heather Park
Client: Autoridad Nacional de Agua (National Water Authority of Peru) (ANA)
Summary: Analysing existing gender challenges in ANA's water management systems to provide policy recommendations to address those challenges.
---
Strengthening the Canada-ASEAN Connection: Business Mobility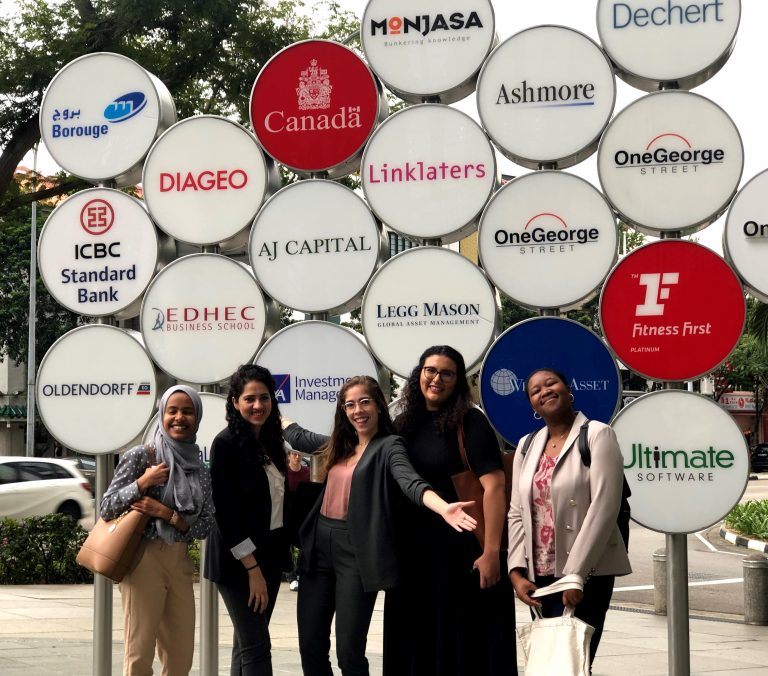 Fieldwork: Singapore, Vietnam, and Indonesia
Students: Alessia Rodríguez Di Eugenio, Anam Imtiaz Elahi, Hadir Ali, Somi Ajagu-Amamgbo, Zeynya Alemayehu
Client: Canadian ASEAN Business Council (CABC)
Summary: Identifying key barriers to business mobility and provide policy recommendations to increase connectivity and facilitate business activities between Canada and ASEAN.
View the CABC Team's Presentation
Read the Report: Strengthening the Canada-ASEAN Connection: Business Mobility (2020)
"It was a pleasure working with the MPPGA students. Their interviews with senior business and government stakeholders across Canada and ASEAN helped uncover the Private Sector's mobility priorities. This improved understanding complements CABC's efforts in advocating for closer economic ties."
– Greg Ross, Executive Director, Canada-ASEAN Business Council
---