The Master of Public Policy and Global Affairs (MPPGA) program at the School of Public Policy and Global Affairs hosts a mentorship program, matching graduate students with both professors and public policy professional mentors to support their academic and career goals.
MPPGA second year student Easton Smith is a current mentee and reflected on his experiences meeting with his mentor, Professor Alan Okros, below: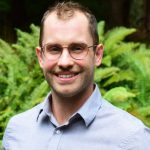 "SPPGA connected me with Professor Alan Okros who is Deputy Director of Research in the Dallaire Centre of Excellence for Peace and Security within the Canadian Defence Academy. He is a remarkable person. He served in the Canadian forces and then became an expert researcher on equity diversity and inclusion in the Canadian military. He even testified in the United States as an expert on Don't ask don't tell.
He has been very helpful and generous with his time, meeting with me on zoom several times. He introduced me to a number of pertinent ideas and possible career tracks that I had never previously heard of. I expected he would know Ottawa and the public sector in and out. What surprised me is that he is also extremely well informed about the private sector career paths that global affairs and public policy students pursue. He offers very welcome advice and wisdom on career planning and has made me better informed about the breadth of career options for policy students."