The Master of Public Policy and Global Affairs (MPPGA) program office has signed a three-year agreement with the United Nations Association of Canada (UNAC) to send up to four first year MPPGA student interns to participate in the United Nations Association of Canada International Development and Diplomacy Internship program (IDDIP) during the summer between Year 1 and Year 2. Students work as Junior Professional Consultants with a UN agency in locations around the world.
The MPPGA program office pays the $3,000 admin fee for each student and offers a small stipend. The internship is an excellent learning and career building opportunity.
First year MPPGA students will be selected based on their academic achievements, their readiness to work abroad, and their expertise related to roles in the IDDIP. The award will be distributed upon successful signing of a Host Organization placement contract through the United Nations Association of Canada.
Past UN agencies have included: The United Nations Children's Fund (UNICEF), the United Nations Development Programme (UNDP), the International Organization for Migration (IOM), and the United Nations Industrial Development Organization (UNIDO).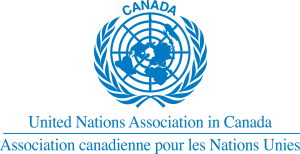 Learn from past student intern, MPPGA student Cassandra Jeffery, with reflections from her time with UNDP Cambodia.
Also, meet UBC MPPGA alumna, Hyun Ju Lee in the video below, and learn how the program led her to a policy role in the United Nations Population Fund (UNFPA) in Bangladesh. The MPPGA program equipped her with policy tools that allowed her to thrive at the UNFPA.