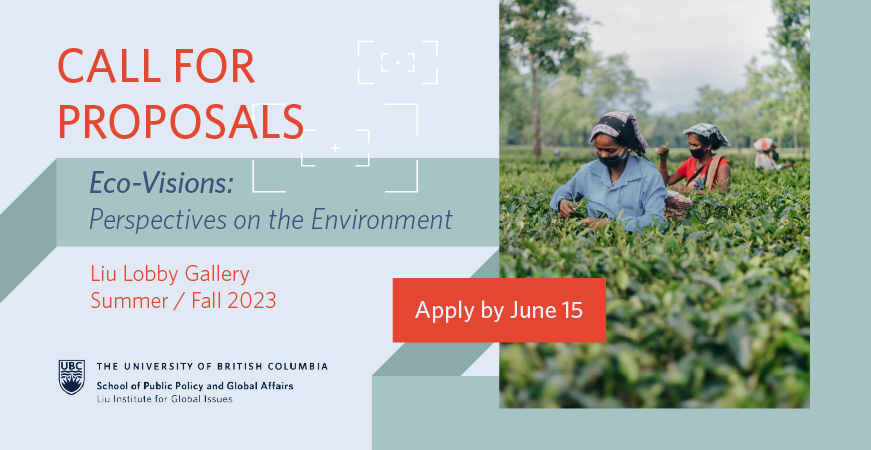 The Liu Institute Lobby Gallery warmly invites UBC artists and researchers to submit solo or group exhibition proposals for Summer/Fall 2023. Our theme, Eco-Visions: Perspectives on the Environment, focuses on climate change, deforestation, biodiversity loss, and human impact. We're looking for contemporary, politically-driven works of art that inspire positive change and hope for a sustainable future.
Who can apply?
UBC-affiliated individuals are invited to apply, with a preference for Liu Scholars and related projects. We're open to various mediums, including lens-based, painting, drawing, and installations.
What's expected?
Artists can apply for up to $1,500 and are responsible for delivering and installing their works, with support from the Lobby Gallery Curator.
How to apply?
Download the application form here, fill it out, and email it to lobby.gallery@ubc.ca. Your application should include applicant and exhibit information, artist biography, statement, exhibition proposal, ethics approval, programming description, budget, and images.
Don't miss the deadline: June 15, 2023. We'll notify selected artists by June 25, 2023.
Good luck, and we look forward to your submissions!