Genevieve LeBaron
Visiting Professor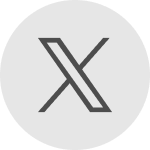 Twitter
---
About
Dr. Genevieve LeBaron is Visiting Professor at the School of Public Policy and Global Affairs (SPPGA), University of British Columbia. She is Professor of Politics within the Department of Politics and International Relations at the University of Sheffield. She currently serves on the UK Parliament's Modern Slavery and the Supply Chain Advisory Committee. She was elected to the College of the Royal Society of Canada in 2020.
Dr. LeBaron's research focuses on labour rights and standards in the global economy and the governance of supply chains.
Her latest books are Combatting Modern Slavery: Why Labour Governance is Failing and What We Can Do About It (Polity Press, 2020) and Fighting Modern Slavery and Human Trafficking: History and Contemporary Policy (Cambridge University Press, 2021, co-edited with David W. Blight and Jessica Pliley). She is the author of over forty academic journal articles and book chapters (her list of publications is here).
Genevieve's field research has investigated business models of forced labour in agricultural, garment, construction, and retail supply chains across India, China, Ghana, the UK, and the US. She has analysed the effectiveness of government and industry efforts to combat forced labour, including through Fairtrade certification, ethical auditing, and home state regulation. She has published on these topics in leading academic journals and in four books published by Polity, Oxford University Press, and Cambridge University Press.
In addition to her academic work, Genevieve writes regularly for the media and has had bylines in The Guardian, Salon, and openDemocracy. Her recent media appearances include CBC Ideas, Radio France, BBC, and Whose Century Is It?, and her research has been profiled in The New York Times, The Financial Times, The Independent, The Guardian, and The Washington Post, amongst other outlets.
Genevieve has held visiting positions at leading Universities around the world, including Yale University, Sciences Po Paris, Osgoode Hall Law School, and the University of California, Berkeley. From 2015-2016, she held the Human Trafficking and Modern Day Slavery Fellowship at Yale University's Gilder Lehrman Center for the Study of Slavery, Resistance and Abolition and then led the Yale University Modern Slavery Working Group based at the Center from 2016-2020. She has also been a research fellow at the International Labour Organisation in Geneva. Prior to moving to Sheffield as Vice-Chancellor's Fellow in Politics in 2013, she was SSHRC Postdoctoral Fellow at the University of British Columbia's Liu Institute for Global Issues. She served as Director of the Sheffield Political Economy Research Institute (SPERI) from 2018 – 2020.
Her teaching focuses on international political economy, international relations, business and society, corporate social responsibility, forced labour, human trafficking, and slavery in the economy, and feminist political economy and social reproduction. She has taught courses at Yale University, University of Sheffield, Simon Fraser University, and York University (Canada), located within and listed across departments of Political Science, International Affairs, Development Studies, Business and Management, and Labour Studies.
---
Teaching
---
Awards
Her research has won a number of awards, including a Leverhulme Major Research Fellowship (2021), a book prize and two best paper awards from the Academy of Management (2021, 2018), a UK ESRC Future Research Leaders Fellowship (2016), and a British Academy Rising Star Engagement Award (2015). Her research has been funded by the UK Economic and Social Research Council, Canadian Social Sciences and Humanities Research Council, UKRI Global Challenges Research Fund, British Academy for the Humanities and Social Sciences, and Ford Foundation, amongst others.
She has been included in the 2018 UK Top 100 Corporate Modern Slavery Influencers List (#15) and 2017 Global Top 100 Human Trafficking & Slavery Influencers List (#1 academic). She advises United Nations and national government agencies on preventing and eradicating forced labour, human trafficking, and slavery.
---