We foster interdisciplinary and transdisciplinary engagement with research partners and community stakeholders on a local, national and global scale to combat today's complex environment of urgent threats to sustainability, massive shifts in technology and growing systemic risk.
In addition to our four institutes and centres that serve as catalysts for research and engagement with the policy community around the world, we support numerous other partnerships and initiatives at SPPGA.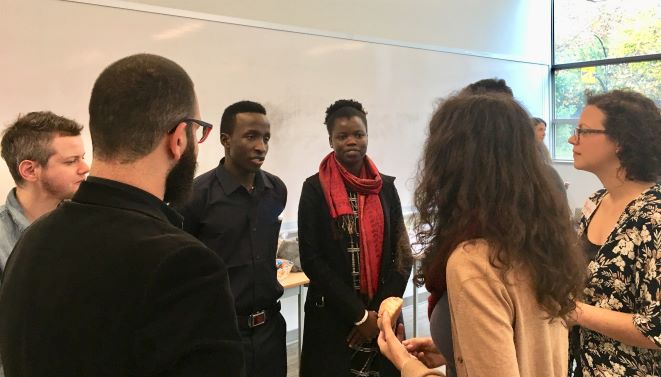 ---
Campus Partnerships
As an interdisciplinary hub for innovation and learning, the UBC School of Public Policy and Global Affairs (SPPGA) draws on the expertise of University institutes, research centres and faculties, and invites collaboration with local and global communities.
The partnerships we foster across campus support mutual goals in pursuit of transformative student learning, research excellence, engagement with indigenous communities while we integrate UBC-wide themes of innovation, collaboration and inclusion.
---
Local Partnerships
---
National Partnerships
---
Global Partnerships
Our SPPGA faculty engage communities globally in their research, initiatives, and policy work on a range of issues, from sustainable water management practices in Mongolia to transitional justice in Uganda to truly global issues such as environmental change and nuclear energy. These communities include non-profit, private sector institutions, government agencies and other research organizations.