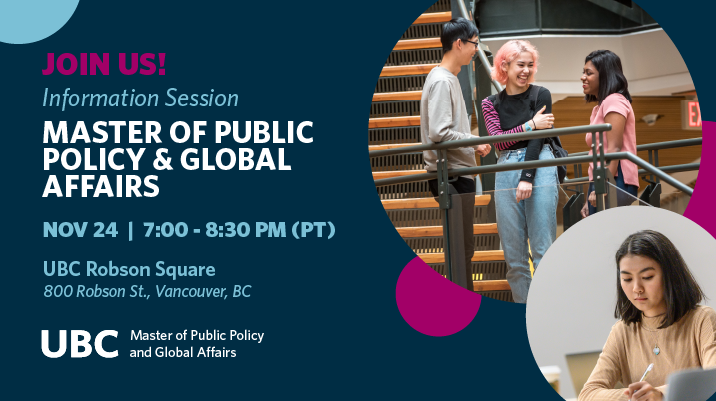 The MPPGA Information Session is for those interested in exploring or further equipping themselves in the world of public policy. Get to know how you can develop key skills in policy research, data analysis, policy writing, and communication through our program.
Join our team at the UBC Robson Campus HSBC Room for the evening where you will learn about what encompasses public policy, view a presentation of the MPPGA Program, and ask questions to a panel of faculty, staff, and alumni.
After the formal program enjoy a catered meal and mingle with staff, faculty, and alumni. Get your questions answered!