The Liu Institute for Global Issues is an interdisciplinary research hub that aspires to influence academic and public debates about global issues, inform policy decisions, and become an important source of ideas, education, information and perspectives.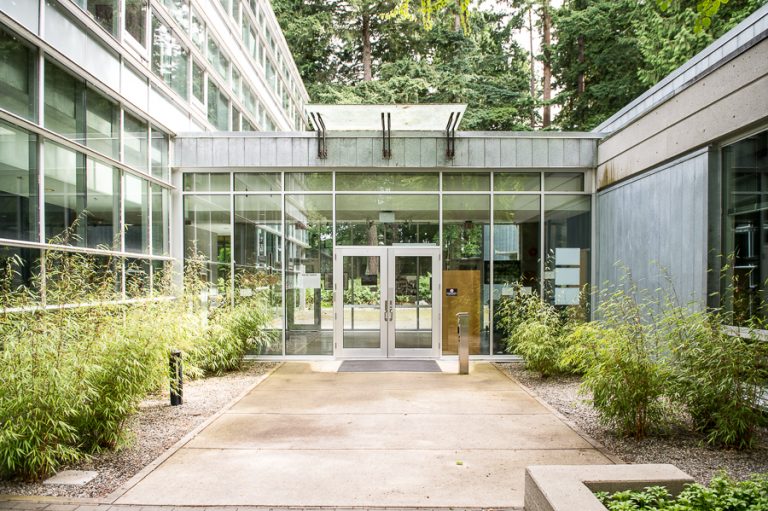 Within the School of Public Policy and Global Affairs (SPPGA), the Liu Institute for Global Issues acts as a key research hub, maintaining its broad mandate and influence across campus. Research has largely focused on issues that require engagement and resolution at a global scale.
Outreach is central to the Liu Institute mandate, and every year the Institute hosts and co-hosts dozens of public events, workshops, and conferences to bring together academics, practitioners, policymakers, and community members.
The Liu Institute continues to be a core part of UBC's vision to prepare students to become exceptional global citizens, promote the values of a civil and sustainable society, and conduct outstanding research to serve the people of British Columbia, Canada, and the world.
The Liu Institute is currently led by Director Kristen Hopewell, Associate Professor, Canada Research Chair in Global Policy in the School of Public Policy and Global Affairs, and Co-Director of the Centre for Chinese Research.
---
Eponymous Founder and Donor
Founded by Professor Ivan Head in 1998, the Liu Institute officially opened its doors in 2000. The Liu Institute is named after Dr. Jieh Jow ("JJ") Liou, a distinguished international businessman, political figure and philanthropist, whose generous contributions through the Liu Foundation played an instrumental role in the research hub's creation. On February 5, 2016, Dr. Liou Jieh Jow passed away at the age of 88.

---
Programs and Initiatives at the Liu
The Liu Scholars program was first established in 2009 and seeks to bring together exceptional Ph.D. students interested in using their research and disciplinary expertise to work on public policy and global issues.
Positioned within the School of Public Policy and Global Affairs (SPPGA), students admitted as Liu Scholars are integrated into the network of faculty, research, and community engagement activities that exists within the school.
The Liu Institute has annual scholarships and awards provided to UBC students contributing to relevant research.
Simons Award in Nuclear Disarmament and Global Security
Awards of $1,000 (undergraduate) or $1500 (graduate) each are provided annually to support research on topics broadly related to nuclear disarmament and global security, and who satisfactorily complete a research paper or other suitable product.
Olav Slaymaker Scholarship in Environment
Scholarships totalling $12,000 have been awarded to graduate student(s) pursuing environmental studies with preference given to students studying nuclear environmental issues.
View full details on both awards, as well as when to apply, on the SPPGA Opportunities page.
The Lobby Gallery's mandate is to foster alternative and artistic forms of dissemination of research through critical artistic expression, enabling a space for creative dialogue about global issues. It also seeks to build communication among students, faculty, researchers, and the Vancouver public through the exhibition of innovative, engaging and responsible art work.
Gallery Hours:
Monday – Friday, 8:00 am-5:00 pm
Lobby Gallery History
The Liu Lobby Gallery was established in 2010 under former Liu Director Peter Dauvergne's leadership. The Gallery was founded by former Liu Scholar Lara Rosenoff Gauvin, who subsequently curated it for three years on a voluntary basis. The Gallery has since been curated by the following former and current Liu Scholars: Solen Roth, Oralia Gomez, Mascha Gugannig, Afuwa Granger (former Liu Visiting Fellow), Miriam Matejova, Jonathan Taggart, Blake Smith,  Emily Amburgey and Rosaleen McAfee, and Jeff O'Brien.