Master of Public Policy and Global Affairs
Become a global change maker. Get the policy degree the world demands.
UBC's 20-month, professional Master of Public Policy and Global Affairs (MPPGA) program supports future policy makers by equipping them with a deeper understanding of policy-making processes, the interconnectedness of global networks, and a cross-sectoral understanding that will foster a healthier, more sustainable future.
Gain expertise in development and social change, sustainability and global governance, and graduate ready to drive policy change in industry, government or non-profits anywhere in the world.
Our unique curriculum encourages creativity, innovation and collaboration by seamlessly integrating learning and practical experience. Expect a mix of case studies, field visits, workshops, and other hands-on activities to help shape you as a leading global change maker.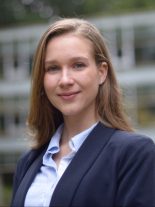 The biggest takeaway for me has been the extensive knowledge gained from faculty within the program. It has been an invaluable experience to learn from their hands-on experience and apply it within both my academic and professional pursuits.
Juliana Craig
MPPGA