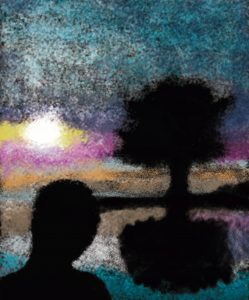 Memory, Intimacy and Difficult Knowledge: A Dialogue between Noo Saro-Wiwa and Dr. Juliane Okot Bitek
Please RSVP, with a reception to follow the main event.
Please note: This event has been moved to the adjacent larger room, xʷθəθiqətəm (Place of Many Trees), 1st floor, Liu Institute for Global Issues.
Please join us for a conversation between Noo Saro-Wiwa, award-winning travel writer, and Dr. Juliane Otoniya Okot Bitek, award-winning Poet. The dialogue will incorporate the two authors' readings and reflections, grounded in their own experiences. Noo is writing a book about her travels around the Niger Delta region of Nigeria. This area is her native homeland and the source of childhood memories, but it is also a place of environmental degradation, violence and political instability. Juliane has been thinking and writing about homeland as well. In her work, she thinks about poetry as a space for reflection, truth telling and a possible future beyond the trauma of mass violence and war. Different from Afrofuturism, or even Africanfuturism, poetry in song remembers and is the practice of a deep tradition where art is the ultimate expression of a people.
This public event makes up one of a series of conversations being held this year as part of the Memory and Justice Research Stream Speaker's Series, and will be the conclusion of a course at UBC entitled, "Difficult Knowledge: Ethics and Praxis of Research in Challenging Settings."
All are welcome and encouraged to attend!
Organized by: 

Co-sponsors: