This webinar was part of the 2020 Policy Salon on the theme, "The Importance of Good Governance in the COVID-19 Era, from the Local to the Global." Watch the video recording here:

Indigenous public health physicians, Dr. Behn Smith and Dr. Waters, will reflect on B.C.'s commitment to a new relationship with Indigenous peoples, including the Declaration on the Rights of Indigenous Peoples Act, and challenges with implementation during the pandemic. The unprecedented measures enacted during COVID-19 have illuminated tensions between mainstream policy and legislation and Indigenous peoples' inherent rights.
Indigenous Land Acknowledgement and Welcome: Elder Larry Grant, Musqueam
Welcome remarks: SPPGA Director Allison Macfarlane
Co-Presenters: Dr. Danièle Behn Smith, Deputy Provincial Health Officer, Indigenous Health, B.C., and Dr. Shannon Waters, Medical Health Officer, Vancouver Island Health Authority
Moderator: Professor Sheryl Lightfoot (SPPGA; Political Science, UBC)
Speakers' Bios: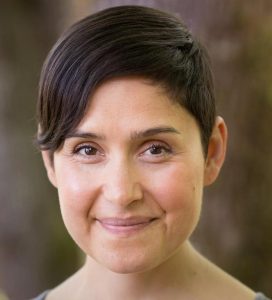 Dr. Danièle Behn Smith, Deputy Provincial Health Officer, Indigenous Health, has been working to support Indigenous health in the Office of the Provincial Health Officer since 2015. Dr. Behn Smith works alongside Dr. Bonnie Henry, Provincial Health Officer. Dr. Behn Smith provides independent advice and support to the Ministry of Health on Indigenous health issues. In support of the ministry's strategic agenda, Dr. Behn Smith works in meaningful partnership with Indigenous collectives, communities and organizations to advance wellness and disrupt colonial practices and policies. Dr. Behn Smith is Eh Cho Dene (Big Animal People) of the Fort Nelson First Nation in B.C. with French Canadian/Métis roots in the Red River Valley. Since getting her Doctor of Medicine from McMaster University and completing residencies at the universities of Ottawa and Manitoba, Dr. Behn Smith's career has spanned the country and the globe. She has practiced rural medicine in remote and First Nations communities across Canada.  She was a board director for the Indigenous Physicians Association of Canada, the director of education for the University of Alberta's Indigenous Health Initiatives Program and the site director of the University of British Columbia's Aboriginal Family practice residency. Since 2014, she has transitioned to a functional medicine practice. Functional medicine is a complex systems biology approach to family practice that resonates with Indigenous approaches to health and healing.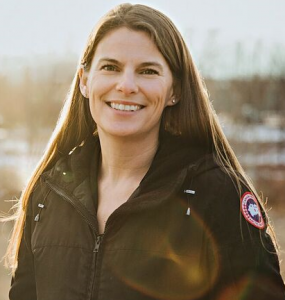 Dr. Shannon Waters is Coast Salish and a member of Stz'uminus First Nation on Vancouver Island. She completed the First Nations Family Practice program at the University of British Columbia and worked as a family doctor in Duncan, BC. While honored to work close to home Shannon became frustrated with seeing people mostly when they were unwell and wanted to focus on keeping people healthy in the first place so she returned to school and completed her specialty training in Public Health and Preventive Medicine. Shannon worked as the Director of Health Surveillance at First Nations and Inuit Health Branch and, at First Nations Health Authority as the Acting Senior Medical Officer for Vancouver Island Region. She has worked with Vancouver Island Health Authority as a Medical Director and with the Ministry of Health as the Aboriginal Physician Advisor. She is currently honored to have come full circle and to be working in her home territory as the local Medical Health Officer with Vancouver Island Health Authority. Dr. Waters is a Clinical Assistant Professor with the UBC School of Population and Public Health.
Moderator's Bio: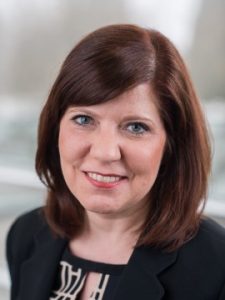 Dr. Sheryl Lightfoot is Canada Research Chair of Global Indigenous Rights and Politics and Associate Professor, School of Public Policy and Global Affairs and the Department of Political Science at the University of British Columbia. As one of the world's experts in global Indigenous politics, Sheryl's research specializes in complex questions of Indigenous peoples' rights and how those rights are being claimed and negotiated in various political spaces. Her work explores both practical and theoretical aspects of implementation of Indigenous rights globally as well as in comparative domestic and regional contexts. Sheryl also currently serves as Senior Advisor to the UBC President on Indigenous Affairs. Sheryl is Anishinaabe from the Lake Superior Band of Ojibwe, enrolled at the Keweenaw Bay Community in northern Michigan.
Co-hosted by: