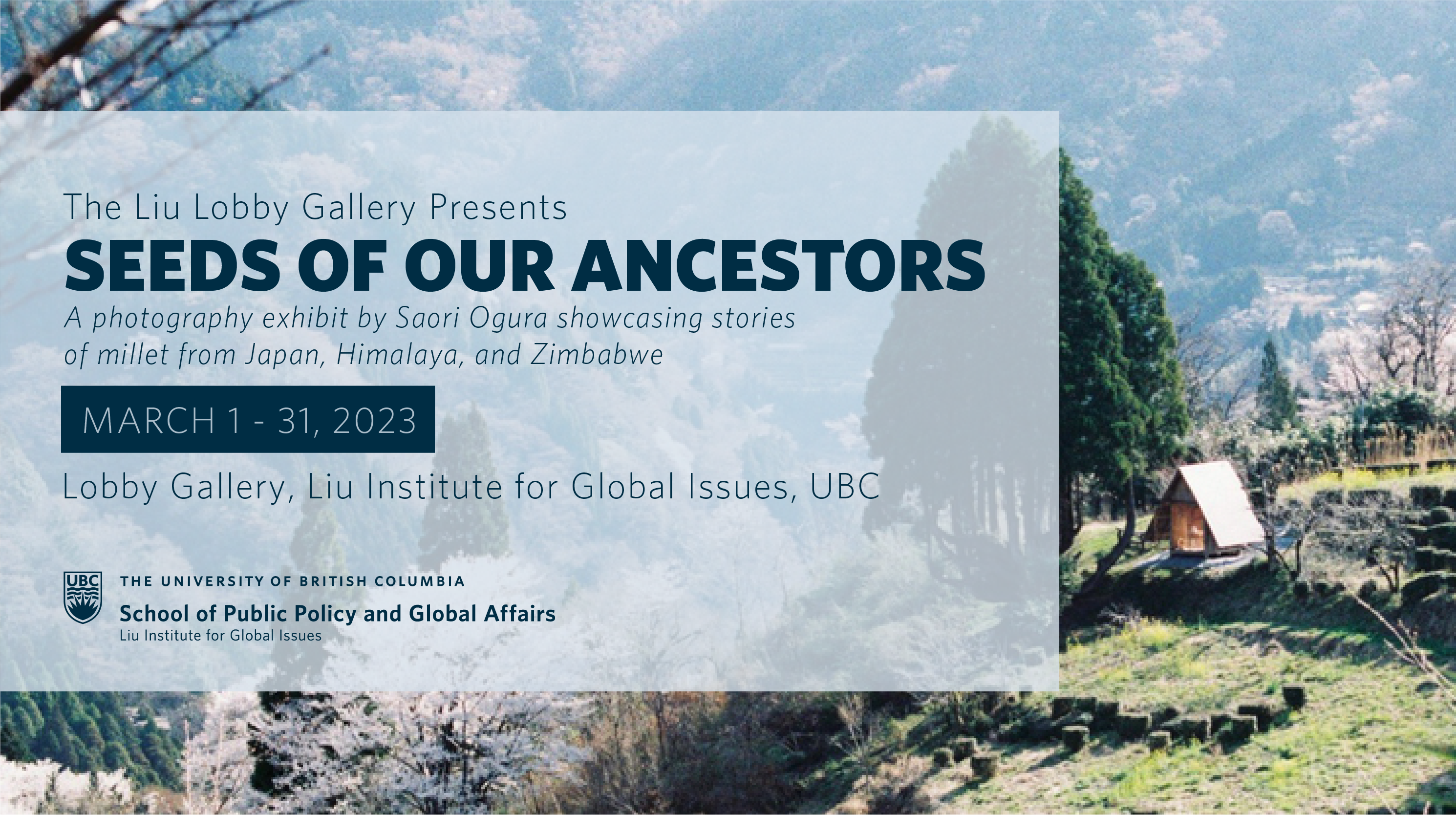 Seeds of Our Ancestors: stories of millet from Japan, Himalaya, and Zimbabwe
The Liu Lobby Gallery presents a month-long exhibition featuring the photography of Liu Scholar Saori Ogura. 
Around the world, people have passed down ancestral seeds and farming practices from generation to generation. Millet consists of several small-grained cereal species with a high degree of tolerance to difficult environmental conditions such as drought. 2023 is the UN "Year of Millets," highlighting the important role of this highly nutritional food crop for climate-resilient farming. In addition, millet cultivation forms a way of life – in the laborious work, people find the joy of cultivating grains, and strengthening community ties by collaborating for planting, harvesting, and threshing together. Working with her community partners, Saori Ogura explores the meaning and importance of millet cultivation for farmers in Japan, Himalaya (Sikkim in India), and Zimbabwe; communities she has been working with to revitalize their ancient millet cultivation practices.
Saori Ogura is a Ph.D. Candidate in the Department of Occupational Science and Occupational Therapy at The University of British Columbia. Collaborating with Indigenous and local communities in the Eastern Himalaya, Zimbabwe, and Japan, her passion is to revitalize nutritious and climate-resilient small grains, which contributes to the wellbeing of the people and the land, food security and community resilience. As an artist, she uses different mediums such as photography, drawing, and documentary film for her research. She is a Liu Scholar, a Public Scholar and a Student Fellow for Climate & Nature Emergency. She was the recipient of the 2017 Nikon Salon Miki Jun Inspiration Award for her photojournalism project documenting her time living in Sikkim and Darjeeling in India's Eastern Himalaya.
The exhibit is free and open to the public during regular building hours, 9am-5pm. It is located in the lobby on the first floor.