February 22, 2023 – SPPGA Professor Dr. Rashid Sumaila and Dr. Daniel Pauly (UBC Institute for the Oceans and Fisheries) have been named the 50th laureates of the Tyler Prize, an international award that recognizes individuals who have made inspiring and notable contributions to the environmental science, health and energy domains.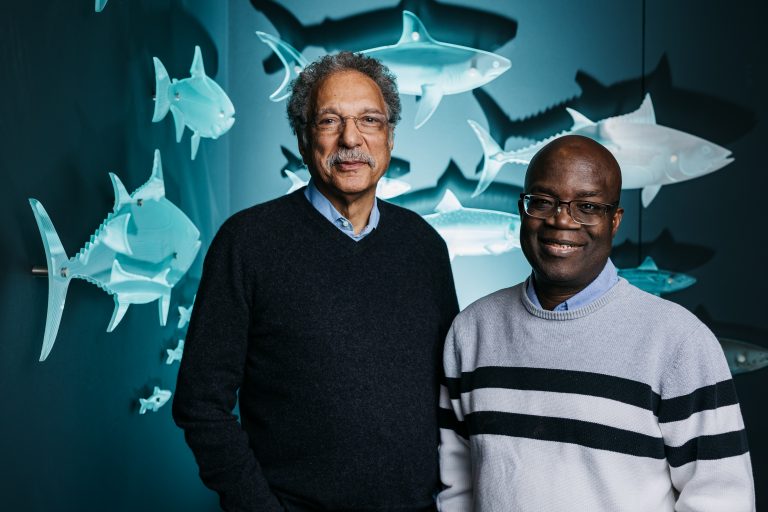 UBC SPPGA congratulates Dr. Rashid Sumaila, who, alongside colleague Dr. Daniel Pauly, has been named the recipient of the prestigious Tyler Prize for Environmental Achievement. The award, established in 1973, urges key environmental concerns to the forefront by recognizing those whose work and passions are devoted to areas of environmental need.
SPPGA Professor Dr. Sumaila is the Canadian Research Chair (CRC) in Interdisciplinary Ocean and Fisheries Economics, and his research specializes in bioeconomics, marine ecosystem valuation, and global analyses of fisheries. Jointly appointed with UBC's Institute for the Oceans and Fisheries, Dr. Sumaila is a figurehead in marine research, with various publications in worldwide environmental journals. He was also named the recipient of the 2017 Volvo Environmental Prize and a fellow to the Royal Society of Canada in 2019.
Both UBC Killam Professors, Sumaila and Pauly have been recognized for their tireless research and policy work to ban overfishing, an increasing environmental concern that threatens ocean health, food security and global warming. Their co-authored publications, steeped in global fisheries research, entreat major fishing companies and government subsidies to cease.
"[We] must move faster. Overfishing increases global emergencies such as climate change, biodiversity loss and food insecurity – particularly for already vulnerable communities, such as Indigenous Peoples and populations in the Global South," Sumaila says in his Tyler Prize interview.
As the newest laureates, Dr. Sumaila and Dr. Pauly will present a joint address of their work at the University of Southern California on April 27, 2023. Read more about the details of their Tyler Prize appointment here.