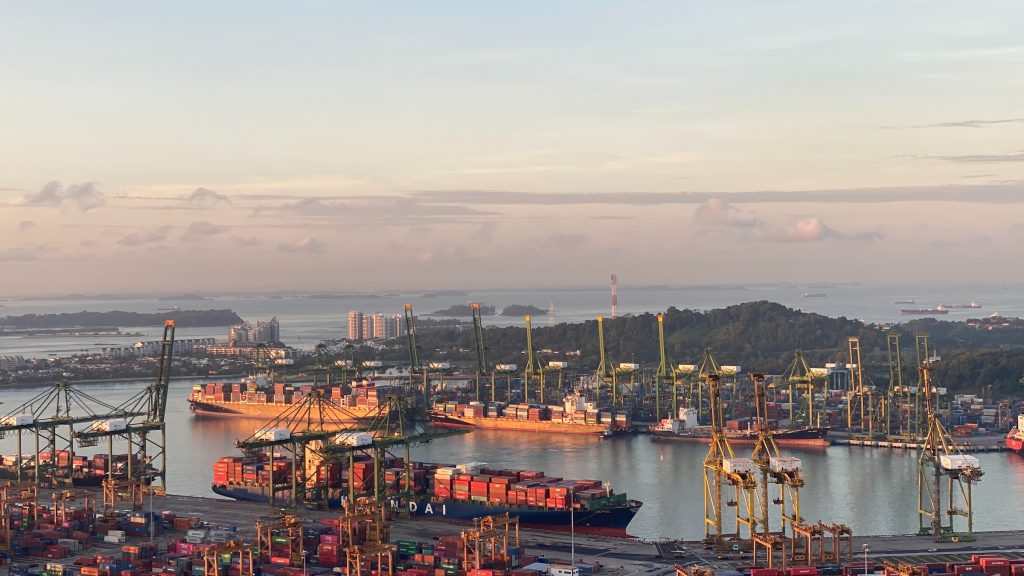 By David Deen (MPPGA, Class of 2023)
Students from the School of Public Policy and Global Affairs (SPPGA) are playing a key role in defining Canada's relationships in Asia. Graduates are working in influential positions within public and private sector organizations on both sides of the Pacific. At the forefront is Green Technology Asia Pte Ltd (or GreenTech Asia), a rapidly growing consulting company run by SPPGA graduates, registered in Vancouver and Singapore, and helping governments and businesses deepen ties in the region.
GreenTech Asia was founded by Singapore-based David Wynne following a long career in the Canadian diplomatic service and the private sector, including leadership roles at several Singapore-based tech and investment companies. The company's board includes advisors also well established in the field, providing their experience and an extensive network of connections.
Managing Partner Chad Rickaby and Research Director Brady Fox joined GreenTech Asia as researchers after graduating from the SPPGA in 2016. They were among five students who met Wynne at the Canada-ASEAN Business Forum in Indonesia, where they were presenting their field work under the guidance of Professor Kai Oswald. After their meeting, Wynne offered the research roles, promising the students that if they wanted to help build the company they would both run it and own it.
Taking Wynne's offer, the team first published a report titled "The Canadian AI Ecosystem", an in depth analysis of nearly 300 Canadian AI companies. The report was used to demonstrate the kind of professional and highly relevant work they could deliver, and which was a minor but important first commercial success. The team quickly mastered the foundational skills needed for both private sector and official trade and investment work in the region.
Since joining the team, Rickaby and Fox have helped expand the firm's three strategic practice areas to include: (1) Asia market entry, particularly for small and medium-sized enterprises requiring market research and last-mile support; (2) economic development for governments looking to Asia for investment, tourism and export planning; and (3) international development and capacity building, with a focus on inclusive trade and clean technology.
GreenTech Asia's clients include Global Affairs Canada, the Department of National Defence, provincial, regional, municipal, and First Nation governments, the Japan External Trade Organization, Singapore's Temasek SingEx, the Asian Development Bank, ASEAN Secretariat, and the World Bank, among others.
SPPGA students continue to shape the direction of GreenTech Asia. The firm is a client for the school's Global Policy Project, the master program's final year capstone assignment. Under the direction of Yahe Li, a 2021 SPPGA graduate and now Partner at GreenTech Asia, the company is working with current students Shifa Thobani, Mana Murakami, Maira Malik and Michelle Kadzirange. The students are examining the impact of climate change on women-run MSMEs (micro-, small- and medium-sized enterprises) in the tourism sector in Southeast Asian nations. The student research team conducted field work in Thailand and the Philippines and will present their work in April 2023.
In addition to the students advising the company in the Global Policy Project, David Deen and Sanat Kanwar are current SPPGA students working part-time with the firm. Deen is a former journalist with Al Jazeera English, and Kanwar is a former researcher with PRS Legislative Research in India.
With Asia's rapidly growing populations and economies, governments and businesses have ramped up efforts to deepen ties between Canada and Asia. Demand for Greentech Asia's services has grown as a result, but a key part to their success has been a connection to the SPPGA. The firm has grown because of its graduates, and it is a relationship the company continues to support.