The Minister of Canadian Heritage, Pablo Rodriguez, and the Minister of Justice and Attorney General of Canada, David Lametti, have announced a new expert advisory group on online safety as the next step in developing legislation to address harmful online content.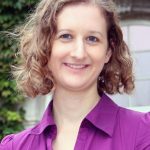 Heidi Tworek, Associate Professor at the School of Public Policy and Global Affairs and Department of History at the University of British Columbia, will serve on the Expert Advisory Panel at Canadian Heritage. Dr. Tworek is a Canada Research Chair and Associate Professor of international history and public policy at UBC. She is an award-winning researcher of media, history, health communications, international organizations and platform governance. She is also a senior fellow at the Centre for International Governance Innovation.
The expert advisory group is mandated to provide advice on a legislative and regulatory framework that best addresses harmful content online. The group includes experts from diverse backgrounds with experience on issues relating to platform governance and content regulation, civil liberties, tech regulation, and national security.
The group's formation is the next step in the Government of Canada's work to design legislation to address harmful content online following the release of What We Heard: The Government's proposed approach to address harmful content online on February 3, 2022.