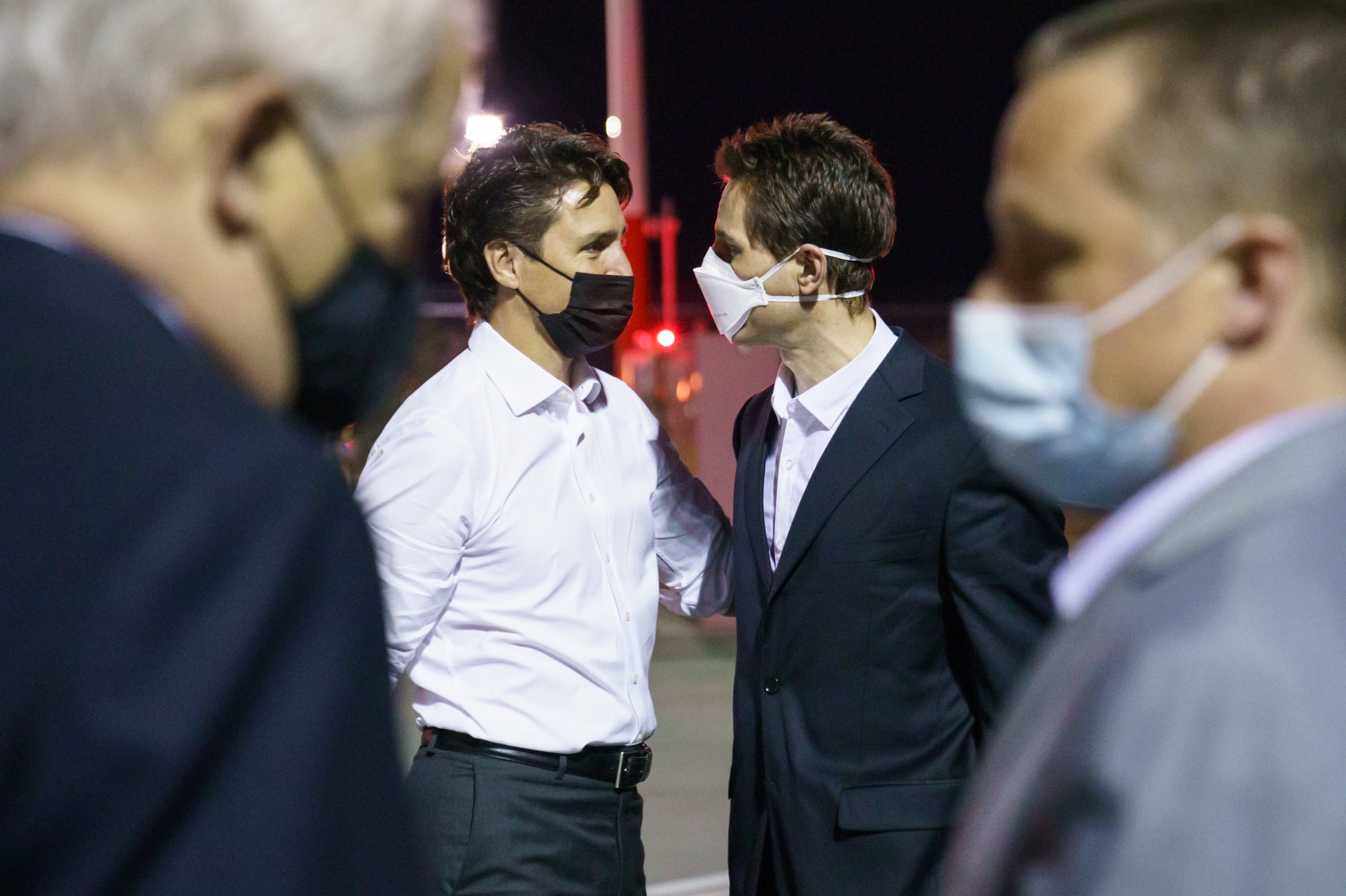 Photo from the Vancouver Sun.
Prime Minister Justin Trudeau announced on September 24, 2021 that Canada's Michael Korvig and Michael Spavor, dubbed the 2 Michaels, were returning from detention in China shortly after Huawei CFO Meng Wanzhou was released from house arrest in Canada.
Read the latest news and commentary by our SPPGA faculty as they happen.
October 18, 2021
Professors Paul Evans and Yves Tiberghien (SPPGA Faculty Associate; Political Science) appeared in a TREK Magazine article, The Future of Canada-China Relations.
October 11, 2021
Professor Paul Evans was featured in CTV News article, Canada Urged to Join Allies in Tougher China Stance After Kovrig, Spavor Release. The story from The Canadian Press was also shared via CBC, Radio Canada, Global, National Post, Toronto Sun, The Star, Ottawa Sun, Calgary Sun, CityNews, News 1130, Vancouver Sun, The Province, Burnaby Now, Surrey Now-Leader, North Delta Reporter, Maple Ridge-Pitt Meadows News, Times Colonist, Victoria News, Kelowna Capital News, and Castanet.
October 1, 2021
Professor Paul Evans was quoted in CBC News, B.C. Businesses Reconsidering Their Ties With China After the Meng and 2 Michaels Affair.
September 29, 2021
Professor Paul Evans was quoted in The New Statesman, Why China's Hostage Diplomacy Will Likely Continue.
September 27, 2021
September 26, 2021
September 25, 2021
September 24, 2021