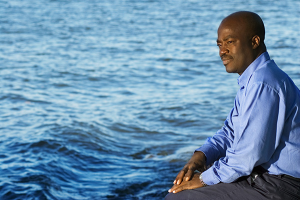 Professor Rashid Sumaila, who is jointly appointed with the Institute for the Oceans and Fisheries and the School of Public Policy and Global Affairs, has been awarded the Canada Research Chair (CRC) in Interdisciplinary Ocean and Fisheries Economics, Tier 1.
His work investigates the bioeconomics, marine ecosystem valuation and the analysis of global issues such as fisheries subsidies, illegal, unreported and unregulated fishing, and the economics of high- and deep-seas fisheries.
As Professor Sumaila shared with SPPGA: "This Chair, awarded to an economist in the Faculty of Science, is a testimony to how far the academy has come with respect to interdisciplinarity – a healthy development because most of the biggest problems facing humanity (e.g., climate change, ocean life depletion and pollution, gender equality, poverty reduction) cannot be solved by only one discipline".
The Honourable Kirsty Duncan, Minister of Science and Sport, announced an investment of over $275 million for 346 new and renewed Canada Research Chairs at 52 institutions across Canada.