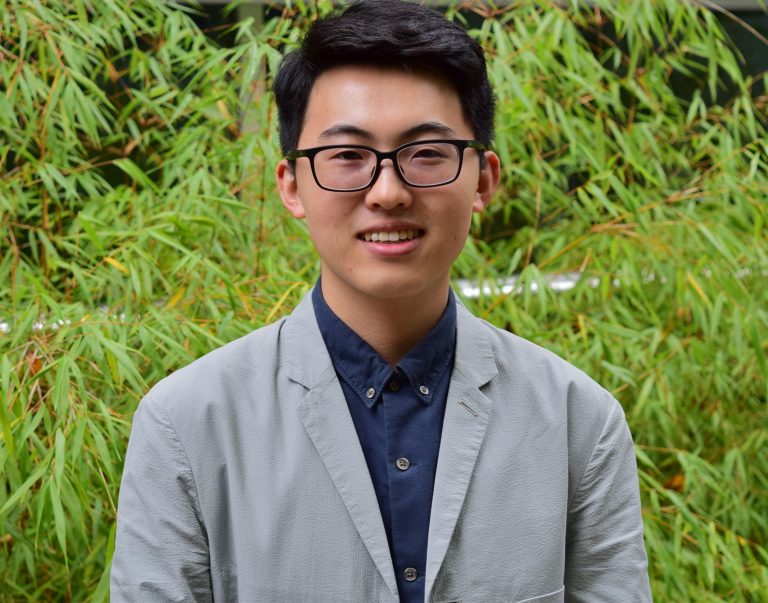 Bo (Angelo) Wang is a recent graduate of the Master of Public Policy and Global Affairs program at the University of British Columbia where he advanced his understanding of the global policy landscape through teamwork and hands-on learning with his culturally-diverse MPPGA cohort, alongside SPPGA professors whose expertise spans the globe. Bo is originally from China and has a background in Economics from Xi'an Jiaotong University and professional experience with the Global Water Stewardship Programme at World Wildlife Fund (WWF) China. His interest is in combining economics, finance, and policy to solve environmental challenges of our time.
Following his graduation, Bo leveraged his MPPGA degree, his skills in policy analysis, and his interdisciplinary background with a research placement this summer at the Center for Sustainable Finance and Private Wealth in the Department of Banking and Finance at the University of Zurich, where he reviewed popular impact reporting metrics for green bonds and examined how the results chain model can be applied to improve the quality of impact reporting.
Bo is currently working as a Programme Analyst with the Environment and Climate Change Unit at the United Nations Development Program (UNDP) in Vietnam, where he has been applying his policy knowledge and skills towards advancing the Sustainable Development Goals (SDGs). His projects involve financing climate resilience for the vulnerable population and engaging the private sector in delivering the national climate targets. The position is a component of the United Nations Association of Canada (UNAC) MPPGA Young Professional Award, which Bo and several other MPPGA graduates received in early 2018. The MPPGA program's partnership with UNAC aims to facilitate internship placements in the United Nations system for MPPGA students as Junior Professional Consultants. Students are chosen based on their academic achievements, their readiness to work abroad, and their expertise related to roles in the International Development & Diplomacy Internship Programme (IDDIP).
During his time in the MPPGA program, Bo continued expanding upon his policy skill-set as a Program Researcher for the Canadian International Resources and Development Institute (CIRDI), an institute at UBC, where he assisted in project management and monitoring and evaluation according to the Result-Based Management Framework for a one-year development project funded by Global Affairs Canada. Bo also reviewed journal papers and corporate sustainability reports on topics including water risks, mining-water nexus, and SDGs and contributed to a paper in 2017 with SPPGA Professor Nadja Kunz titled "Can the mining sector contribute to implementing the UN Sustainable Development Goals? Observations on SDG6 from Peru and Mongolia" for the World Resources Forum.