During our Spotlight on MPPGA Alumni Careers series, meet the UBC Master of Public Policy and Global Affairs (MPPGA) alumni who are committed to addressing the pressing and complex public policy challenges facing the world.
Today, we are featuring Hyun Ju Lee ('18) who is originally from Seoul, Korea. During her time in MPPGA program, Ju pursued the Development and Social Change stream. Post-graduation, Ju is now working as a Research & Evaluation Officer for Immigration, Refugees and Citizenship Canada in Ottawa.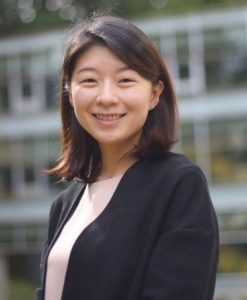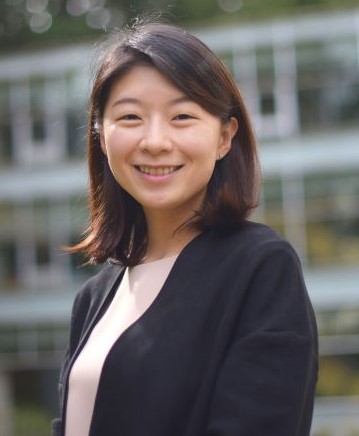 Which opportunities did you participate in during the MPPGA program that contributed to your career journey?
Working for the United Nations Population Fund (UNFPA) Bangladesh through the UNAC internship program was a notable moment in my career journey. Applying the skills and knowledge I've acquired from the MPPGA program, I supported strengthening UNFPA's advocacy and external communication efforts, worked with different program units to help prepare project proposals, and provided the donor relations support.
As I am passionate about refugee issues such as work that touches on refugee migration and social integration, I was also grateful to contribute to UNFPA's Rohingya Refugees humanitarian response and to engage in humanitarian and development nexus discussions – the change that was taking place in Cox's Bazaar, Bangladesh due to the protracted nature of refugee crisis.
What's great about this kind of opportunity is that you also get to gain great network and friends along the way. I've met the most amazing leaders, experts and people who are dedicated to bringing social change in Bangladesh and beyond by combating gender-based violence, educating the youths, and working to ensure sexual and reproductive health and rights of women. They've modelled resilience, mentored and guided me throughout my time at UNFPA, and shaped my thinking and approach to designing policies, programs, and services that deliver them. All of these have also helped me decide what I wanted to do next for my career.
What is your current position and responsibilities? What makes you proud about your current job? How does it relate to your MPPGA degree?
I am part of a unique team within the Immigration, Refugees and Citizenship Canada (IRCC) in Client Experience Branch. As a Research and Evaluation Officer, my main role is to plan, design, lead, and facilitate a collaborative research project using the Human-centred design (HCD) methodology. HCD approach that has been tailored for our work embeds a deep understanding of the users (IRCC clients) into the innovation process. This process forces policy and program analysts to confront assumptions, re-frame opportunities and prototype new solutions that achieve policy objectives in the real-life context of the user.
For every project, a multidisciplinary team is assembled from across the Department – from policy, operations, communications, etc. I'm proud of my job because I see the impact and change that's taking place culturally within IRCC as public servants are putting client experience at the forefront thereby designing policy, program and/or services that meet client's needs.
I look back and see how the experience of working with real clients through the Global Policy Project, the above-mentioned experience at UNFPA, and my MPPGA courses taught me about the policy process, institutions and different actors, evidence-based decision making, and writing policy briefs. These have all laid a strong foundation and given me the tools and skills to be equipped for this job.
Thank you Ju!