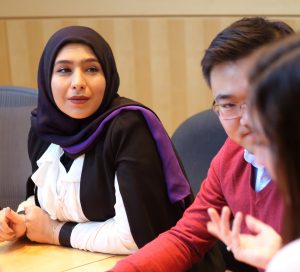 UBC's School of Public Policy and Global Affairs has released its 2019-2020 Annual Report.
The report highlights our school's strengths and our faculty-led research projects that have had positive impacts on communities and regions around the world. We also explore the unique attributes of our professional Master of Public Policy and Global Affairs program, including students and alumni stories. We outline the rich convening, learning, and engagement activities that SPPGA and our institutes and centres have conducted.
Finally, we spotlight urgent global issues, Indigenous policy and engagement, and Asia Policy to bring a particular focus to these key areas of work.