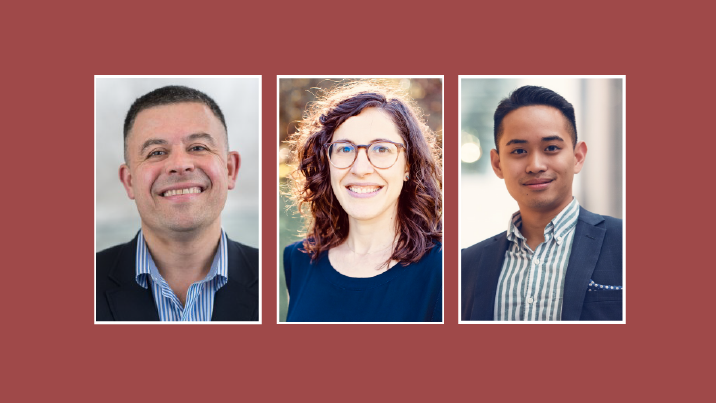 Three members of the UBC School of Public Policy and Global Affairs (SPPGA) community were appointed to the newly established Indo-Pacific Advisory Committee. University of British Columbia professor Yves Tiberghien alongside UBC alumni and University of Ottawa professor Pascale Massot were appointed as members and advisers to the co-chairs while UBC alumni Darren Touch was appointed as a committee member.
The Government of Canada recognizes that the Indo-Pacific region is critically important for the long-term prosperity, health, and security of all Canadians. The Indo-Pacific Advisory Committee is mandated with providing independent perspectives and recommendations on Canada's new Indo-Pacific strategy, which aims to foster expanded regional partnerships, trade diversification, action on climate change and regional security, and develop innovative tools for engagement in people. The committee includes representatives of the private sector, civil society, and government to ensure that Canada's enhanced approach to the Indo-Pacific reflects the diverse perspectives of Canadians.
Professor Kai Ostwald, Director of the Institute of Asian Research at SPPGA, is excited by the formation of the committee and the development of the long-awaited Indo-Pacific strategy. He said: "The forthcoming Indo-Pacific Strategy represents one of Canada's most important foreign policy reorientations in decades, and strengthens Canada's profile as a Pacific nation. I'm proud of the important role that the IAR and SPPGA play, through its faculty associates and alumni, in shaping Canada's Asia-oriented foreign policy."
Learn more about our SPPGA affiliates below: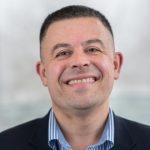 Professor Yves Tiberghien
Yves Tiberghien (Ph.D. Stanford University, 2002; Harvard Academy Scholar 2006; Fulbright Scholar 1996) is a Professor of Political Science as well as the Konwakai Chair in Japanese Research and Director of the Center for Japanese Research at the Institute of Asian Research, within the School of Public Policy and Global Affairs at the University of British Columbia. In 2014-2016, Yves served as Co-Director of the UBC Master of Public Policy and Global Affairs (MPPGA) professional program.
Dr. Tiberghien is a Distinguished Fellow at the Asia-Pacific Foundation of Canada and a Senior Fellow at the University of Alberta's China Institute. He is an International Steering Committee Member at Pacific Trade and Development Conference (PAFTAD) and a visiting professor at Tokyo University, The Taipei School of Economics, and Sciences Po Paris. His research focuses on the comparative political economy of East Asia and on global economic and environmental governance. His latest book is The East Asian Covid-19 Paradox (2021, Cambridge University Press). He is working on a new book on the changing global order in the age of disruption titled Up for Grabs: Disruption, Competition, and the Remaking of the Global Order.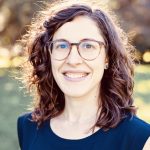 MAAPPS Alumni Pascale Massot
Pascale Massot is an Assistant Professor of Political Science in the School of Political Studies at the University of Ottawa. She has a Ph.D. in Political Science and a Master of Arts in Asia Pacific Policy Studies (MAAPPS)*, both from the University of British Columbia.
Her research interests include the global political economy of China's rise, the political economy of Asia and China's impact on the governance of extractive commodity markets, as well as Canada-China and Canada-Asia relations. She served as senior adviser for Asia to various federal Cabinet ministers at different points between 2015 and 2021 including as Senior Adviser to Minister of Trade Francois-Philippe Champagne, supporting the Minister in advancing Canada's new trade relationships in the post-TPP world. Pascale Massot was the 2014-2015 Cadieux-Léger Fellow at Global Affairs Canada.
*The MAAPPS program was delivered by the Institute of Asian Research between 2000 – 2014 and was instrumental in the creation of the Master of Public Policy and Global Affairs program.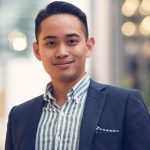 MPPGA Alumni Darren Touch
Darren Touch graduated from the University of Ottawa with an honours bachelor's degree in social science, political science and public administration, where he studied as a TD Scholar. He holds a Master of Public Policy and Global Affairs degree from the University of British Columbia and a Master of Management Science in Global Affairs degree from Tsinghua University, where he studied as a Schwarzman scholar representing Canada.
Darren has extensive knowledge and experience in governance and evidence-based, people-focused public policy development in the public, private and non-governmental sectors in Canada and abroad. Darren is a Schwarzman fellow at the Woodrow Wilson International Center for Scholars' Kissinger Institute on China and the United States and the Canada Institute. His research at the Wilson Center focuses on relations between Canada, China and the United States, and it examines how Canada and the United States can manage their interests with China while maintaining and strengthening the Canada–United States relationship.
He is also the founder and CEO of the Canada China Forum, a non-governmental organization that seeks to convene a new generation of Canadian leaders who are globally minded and China-competent.