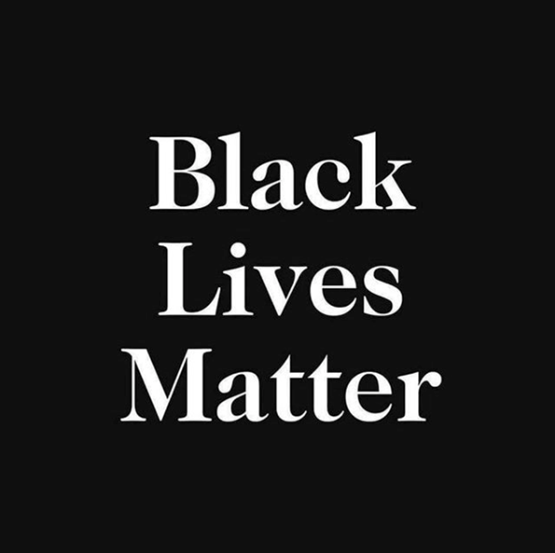 The School of Public Policy and Global Affairs (SPPGA) fully supports the position taken by UBC President Santa Ono and we stand in solidarity with Black, Indigenous, Asian, and all racialized communities. We support the condemnation and denouncement of all incidents of anti-Black and anti-Asian racism and the continued racism and oppression that is directed at Indigenous communities. We support the institutional actions outlined in UBC President Santa Ono's letter and further commit to examine and act upon the role that SPPGA must take towards a just society.
We also encourage you to read this post on solidarity and anti-racist action from our colleagues at the UBC Equity & Inclusion Office.
The SPPGA community recognizes that we work and study on the traditional, ancestral, and unceded territory of the xʷməθkʷəy̓əm (Musqueam) people.
We are all participants of a world in which racism is a reality. All of us have the opportunity to learn, liaise, and strategize to make positive change. Please find a list of anti-racism resources below:
Anti-Racism Resources
Letters for Black lives: Multilingual letters to our families
This crowdsourced collection of multilingual, culturally-aware letters provides a starting place to talk about racial justice, police violence, and anti-Blackness in our communities and families.
Read more
10 habits of someone who doesn't know they're anti-Black
"White supremacy, and therefore anti-Blackness, are the waters we swim in," writes local consultant, writer, and activist, Cicely Blain with Stratagem. Do you recognize yourself in some of these habits?
Read more
Anti-racism resources for white people
This document lists resources for white people and parents to deepen their anti-racism work. If you haven't engaged in anti-racism work in the past, start now.
Read more
Solidarity and action: Five tips to shut down racism
From UBC's Equity and Inclusion Office, here are five tips to help you tackle racism and stand in solidarity with those affected by recent incidents.
Read more
Inclusive Campus Resources
Courtesy of the UBC's Equity and Inclusion Office, find a list of resources related to equity and inclusion across UBC.
Read more
A Reading List to Understand Police Brutality in America
Buy the books on this reading list at black-owned stores.
Read more
People Are Marching Against Racism. They're Also Reading About It.
Books on the subject have soared up best-seller lists as protests continue across the country.
Read more
Advocacy & Well-Being

Research shows that enduring racist acts and microaggressions result in harm to our mental and physical health. It can trigger real health problems as well as feelings of helplessness and fear. The resources below exist to advocate on your behalf as valued members of the UBC community.
Wellness Centre, Student Services
The Wellness Centre is staffed by trained student volunteers who have a passion for mental and physical health promotion.
Tel: 604.822.8450
Email: wellness.centre@ubc.ca
Irving K. Barber Learning Centre
1961 East Mall Room 183
Vancouver, BC Canada V6T 1Z1
Graduate Students Advocacy
The Advocacy Coordinators at the GSS are graduate students who provide confidential assistance to any graduate student experiencing difficulties with their supervisors, advisors, program, faculty or the University. They ensure your concerns are heard and that you are treated fairly. The office also provides students with information about their rights and responsibilities, and works with students to help resolve disputes.
Advocacy Officer, advocacy@gss.ubc.ca.
AMS Advocacy Office
The AMS Advocacy Office exclusively does pro-student guidance and representation. They'll help you out if you're having any kind of formal conflict with the university. Most commonly, students looking to resolve academic disputes, appeal student fees, or navigate a discipline case, will seek guidance and assistance from the Advocacy Office.
Advocacy Coordinator, Cameron Rogers
Tel: 604.822.9855
Email: advocate@ams.ubc.ca
SUB 249G
AMS Ombuds Office
The AMS Ombuds Office is an independent, impartial body for conflict resolution and confidential service.
Ombuds Coordinator, Camelia Toghiani-Rizi
Tel: 604.822.4846
Email: assist@ams.ubc.ca
Fax: 604.822.9019
SUB 249F
Office of the Ombudsperson for Students
The Office of the Ombudsperson for Students works with UBC community members to ensure students are treated fairly and can learn, work and live in a fair, equitable and respectful environment. Reporting directly to the President, the office is an independent, impartial and confidential resource for students at UBC, jointly funded by the AMS, GSS and UBC.
Tel: 604.822.6149
Email: ombuds.office@ubc.ca
CK Choi Building, 181-1855 West Mall
Additional resources for UBC students can be found on the UBC Equity & Inclusion Office website here.
An initiative designed for and by Indigenous, Black, and People of Colour at UBC, IBPOC Connections, can be found here.