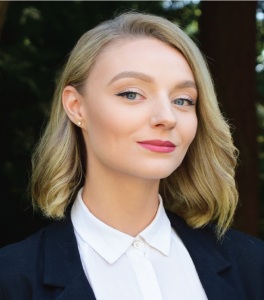 Our MPPGA students are gaining meaningful work experience in an array of positions this summer through the MPPGA Co-op Program. Find below a reflection of her policy-oriented Co-op role from MPPGA student, Schyler F. Edmundson:
"This summer I worked as Policy Analyst with Environment and Climate Change Canada's Programs Directorate of the Pan-Canadian Framework Implementation Office. The Pan-Canadian Framework on Clean Growth and Climate Change is a federal strategy to transition Canada toward more sustainable economic growth through leveraging investments in projects across the nation that will generate clean growth, reduce greenhouse gas emissions, and help meet or exceed Canada's Paris Agreement commitments.
It has been an exciting experience to contribute first hand to reducing our dependence on fossil fuels and improve national energy efficiency. Although challenging, this dynamic role has allowed me to gain experience in analyzing and evaluating proposals based on GHG reductions, cost-benefits, externalities and co-benefits, long-term sustainability and replicability, merit and feasibility, and risk assessment.
I have also enjoyed being responsible for managing projects under the $2 billion Low Carbon Economy Fund (LCEF) which focus on energy efficiency retrofits and renewable energy systems (e.g., solar photovoltaic (PV), solar hot water systems, biomass, wind, micro-hydro, etc.).
This dynamic role exceeded all expectations and I am grateful for the amount of responsibility I was tasked with this summer. It has been an amazing experience to be stationed in the national capital region and have the opportunity to work with such a devoted, diverse team at the Programs Directorate."