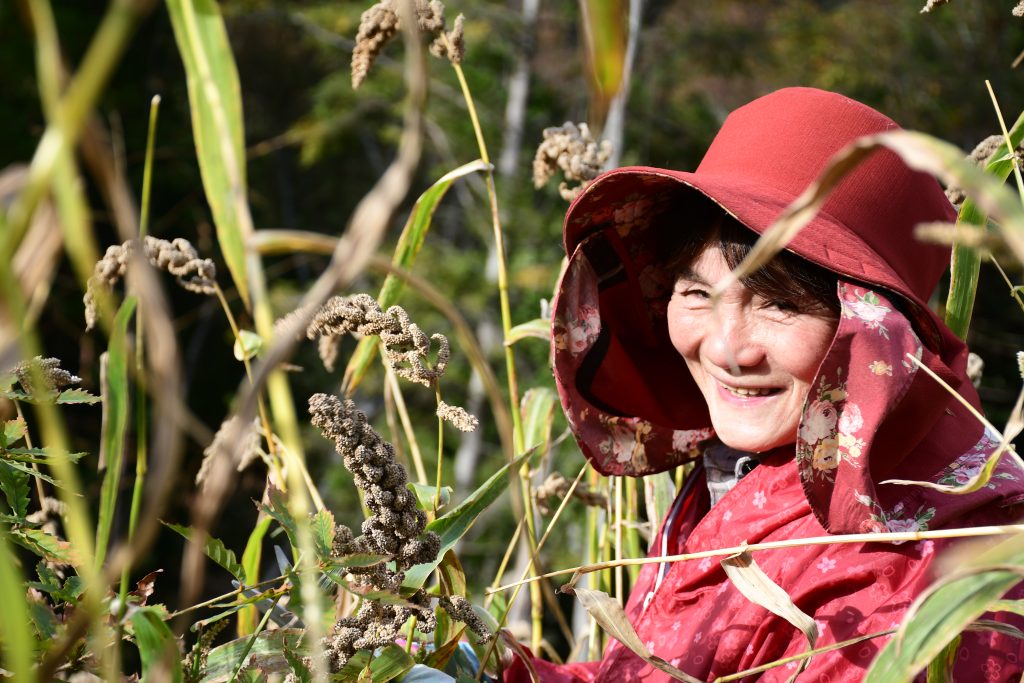 Film Screening – The Liu Lobby Gallery: Seeds of Our Ancestors
March 28, 2023 | 2:30 – 4:30 PM | Liu Institute, Place of Many Trees
Click here to RSVP 
Join Liu Scholar Saori Ogura for some light refreshments and a special documentary film screening that shines a light on the importance and meaning of millet cultivation in Japan – both to the cultivators themselves and the communities they serve. The event will include a walk-through of Saori Ogura's Liu Lobby installation Seeds of Our Ancestors: stories of millet from Japan, Himalaya, and Zimbabwe, as well as a Q&A session.
Saori Ogura is a Ph.D. Candidate in the Department of Occupational Science and Occupational Therapy at The University of British Columbia. Collaborating with Indigenous and local communities in the Eastern Himalaya, Zimbabwe, and Japan, her passion is to revitalize nutritious and climate-resilient small grains, which contributes to the wellbeing of the people and the land, food security and community resilience. As an artist, she uses different mediums such as photography, drawing, and documentary film for her research. She is a Liu Scholar, a Public Scholar and a Student Fellow for Climate & Nature Emergency. She was the recipient of the 2017 Nikon Salon Miki Jun Inspiration Award for her photojournalism project documenting her time living in Sikkim and Darjeeling in India's Eastern Himalaya.
The exhibit is free and open to the public during regular building hours, 9am-5pm. It is located in the lobby on the first floor.