Further evolve your skills through our professional and career development opportunities, including the Co-op program, skills training, and more.
---
The UBC School of Public Policy and Global Affairs strongly believes in professional and career development for all of our students. We provide personalized support to help you gain the professional experience and skills you will need for real-world impact.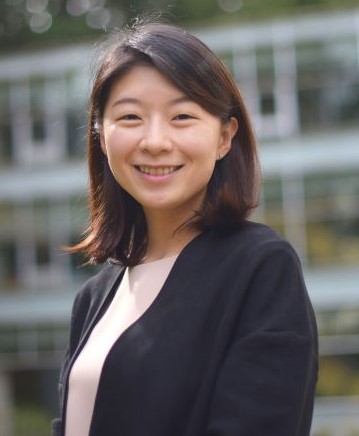 The experience of working with real clients through the Global Policy Project, the UNFPA, and my MPPGA courses have all laid a strong foundation and given me the tools and skills to be equipped for my job.
Hyun Ju Lee
MPPGA
New Career Possibilities
The MPPGA program trains you in a foundation of policy skills and knowledge in global affairs.
Address complex challenges and drive positive global change as policy or market analysts, senior policy officers and foreign policy strategists
Advance sustainability as renewable energy specialists in corporations and sustainability advisors in government
Lead policy development and stakeholder engagement as directors of policy
Change how policy solutions are designed and communicated as directors of communication
Advocating policies through NGOs and managing policies for international development organizations
Strategic communications and digital diplomacy
Project management
Data analysis
Evaluation and needs assessment
Stakeholder engagement
Research services
Government relations
External relations
Regulatory and environmental affairs
Global security
Technical writing
Social service delivery
Immigration and refugee services
MPPGA Alumni hold positions in an array of policy roles in diverse sectors around the world.
Policy Officer, Department of National Defence-ADM Policy
Gender Program Manager, Environmental Sustainability Lead, Aga Khan Development Network (Egypt)
Intergovernmental Relations Advisor, Intergovernmental Relations Secretariat, Office of the Premier, B.C.
Public Management Consultant, UN Economic Commission for Latin America and the Caribbean (Chile)
Policy Analyst, Trade and Investment, Low-Carbon Energy Sector, Natural Resources Canada, Ottawa, ON, Canada
Research & Evaluation Officer, Immigration, Refugees and Citizenship Canada, Ottawa, ON, Canada
Policy Analyst, NATO Operations and Human Security, Global Affairs Canada
Associate, UN-supported Principles for Responsible Investment (China)
Program Evaluation Analyst, Ministry of Public Safety and Solicitor General
Senior Specialist, Sustainability and External Affairs, Newmont Goldcorp Corporation
Senior Communications and Engagement Lead, TransLink, B.C.
Research Associate, National Institute for Environmental Studies (Japan)
Policy Analysis and Government Relations Specialist, Woodfibre LNG
Public Policy Coordinator, City Clerk's Office, City of Vancouver
Business Expertise Consultant, Service Canada
Director of Development and Communications, Westcoast Family Centres Society, B.C.
Analyst, Castlemain
Planning and Projects Associate, Richmond Fire-Rescue, City of Richmond, B.C.
Director of Research, Green Tech Asia
COO & Managing Partner, Stratego Solutions
Personalized Support
We offer Work Term opportunities to all MPPGA students. The MPPGA program is designed to promote flexibility during your first summer for you to develop core competencies and knowledge considered vital for policy practice anywhere in the world.
As an MPPGA student, you will benefit from personalized support for your career planning. We provide you with individual professional development coaching, mentorship, and facilitate relevant opportunities for you to advance your career goals.
MPPGA Co-op Program
The MPPGA Co-operative Education (Co-op) Program allows you to acquire full-time, meaningful work experience specific to relevant professions as a compliment to your classroom learning. It is open to domestic and international students to apply. The program is competitive and intensive, offering paid jobs in government, non-profit, and private industry for successful applicants. It is facilitated by the UBC Arts Co-op Program.
Work terms occur either during the summer between your first and second years of the MPPGA program or begin in September of your second year.
As a Co-op graduate, you will be well prepared, academically and professionally, for your future careers as policy practitioners in diverse sectors around the world.
Important: Co-op and work term opportunities may be impacted by changes in policies or necessary safety measures due to COVID-19.
Student Work Terms
You have the option to pursue paid and relevant work during your summer break between Year 1 and 2 or beginning in September of your second year.
Whether it is through our popular and robust MPPGA Co-op Program, UBC's Work Learn program, the UBC Sustainability Scholars program (paid research work), assisting a professor with their research, or an independent option, you will gain meaningful, professional experience during your first summer in the program.
Important: Co-op and work term opportunities may be impacted by changes in policies or necessary safety measures due to COVID-19.
See a sample of the employers our students have completed work terms with below.
Asia Pacific Foundation of Canada
B.C. Ministry of Transportation & Infrastructure
Community Engagement office, Hemmera
Conference Board of Canada
Crown-Indigenous Relations and Northern Affairs Canada, Government of Canada
Dallaire Centre of Excellence for Peace and Security, Department of National Defence (DND), Government of Canada
Department of Family Practice, Center for Rural Health Research
Embassy of Canada to Spain, Government of Canada
Emergency Management Directorate, Indigenous Services Canada, Government of Canada
Employment and Social Development Canada, Government of Canada
Environment and Climate Change Canada, Government of Canada
First Nations Health Authority
Global Affairs Canada (GAC) - Europe, Arctic, & Middle East, Government of Canada
Innovation, Science, and Economic Development Canada, Government of Canada
International Assistance Policy Bureau, International Assistance Envelope Division, Government of Canada
Privy Council Office, Government of Canada
Program Planning, B.C. Housing
Technical Safety BC
The City of Kelowna
The City of Surrey
The City of Vancouver
Translink
UBC, including the School of Public Policy and Global Affairs, School of Community and Regional Planning, Faculty of Arts Co-op Education Program, and the Museum of Anthropology
Vancouver Coastal Health
Mentorship in the MPPGA
The MPPGA values community and connection, with opportunities to build mentorship relationships with faculty, peers, staff and policy professionals. Students have clear faculty advisors to ask questions and seek support from in the beginning of their first year, and are invited to engaging events throughout the year to network with and meet professionals and faculty eager to mentor them through their MPPGA journey and beyond.
Students are encouraged and supported to take initiative to pursue connections throughout their degree, as mentorship has a demonstrated impact on improving equity and enhancing learning outcomes, and mentors act as a resource through which you can inquire about your academic and career aspirations and self-improvement.
Professional Skills Training
As an MPPGA student, you will enjoy exclusive access to a series of professional skills opportunities organized by staff, students and faculty.
Designed to develop skills and competencies and improve employment readiness for the policy professions, these learning events will cover a wide range of topics, including presentation skills, team collaboration, intercultural communications, job search skills such as resume and cover letter writing, interview practice, informational interviews, and networking.
We facilitate opportunities for students to leverage UBC resources to further develop their skills. Our campus partners include MITACS, UBC Graduate and Postdoctoral Studies, and the UBC Centre for Student Involvement & Careers.
Our signature event is the annual "Job Search Skills for the Policy Professions" conference, where we facilitate peer-to-peer learning and networking with policy practitioners.
The program has also offered the following professional training opportunities:
Presenting with Credibility
Collaboration
Strategic design methodology
Leadership
Understanding intersectionality
Resume and cover letter writing
Interviewing
Networking
Job Negotiation
Consultancy 101
Storytelling for professionals
Customizing your LinkedIn
Understanding Canadian workplace norms
Peer-to-Peer Study Sessions (PASS)
CliftonStrengths assessment (previously StrengthsFinder)
Rethinking Impostor Syndrome
The MPPGA program seeks to cultivate policy skills, knowledge, and networks that will support you as you work towards your professional goals.