Gain hands-on learning through our Global Policy Project, International Exchange Program, and other experiential opportunities.
---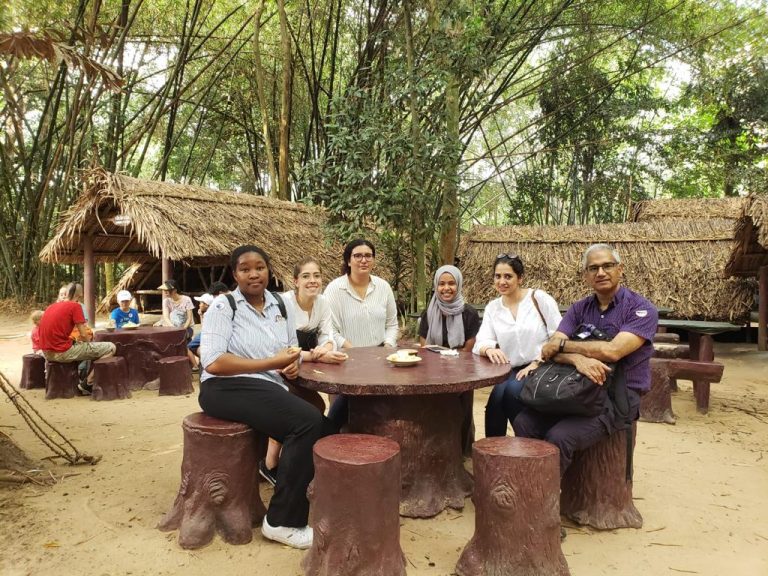 Global Policy Project
A defining element of UBC's MPPGA curriculum is an intensive capstone project titled the Global Policy Project (GP2) (PPGA 590), which provides opportunities for you to directly engage with key stakeholders including policy makers and civil society. This is your opportunity to be a policy entrepreneur. You work in a team and apply your creative thinking and analytical skills to a real-world policy challenge.
International Exchange Program
The UBC School of Public Policy and Global Affairs partners with premier public policy schools in Europe and Asia through an international student exchange program.
Currently, our second year MPPGA students have the opportunity to study internationally with the Hertie School of Governance (Berlin, Germany), Sciences Po School of Public Affairs (Paris, France) and Lee Kuan Yew School of Public Policy, National University of Singapore (Singapore). There are opportunities for you to go on exchange to other institutions as well.
Student Initiatives – The Pub
The Pub is a student-led policy magazine of the School of Public Policy and Global Affairs, the primary medium of MPPGA students to connect with the broader UBC community and the rest of the world. Here you will find articles, podcasts, and other digital content that discuss wide-ranging policy issues across the world, such as sustainability, foreign policy, and international development.
Aside from their diverse array of policy insights, The Pub is also the home of the MPPGA Student Association, the official student body representing the program.
Conferences and Competitions
The MPPGA program offers students various opportunities to participate in international conferences, business forums, policy case competitions, Global Public Policy Network meetings, and more. Build your policy expertise and networks by participating in these global policy discussions.