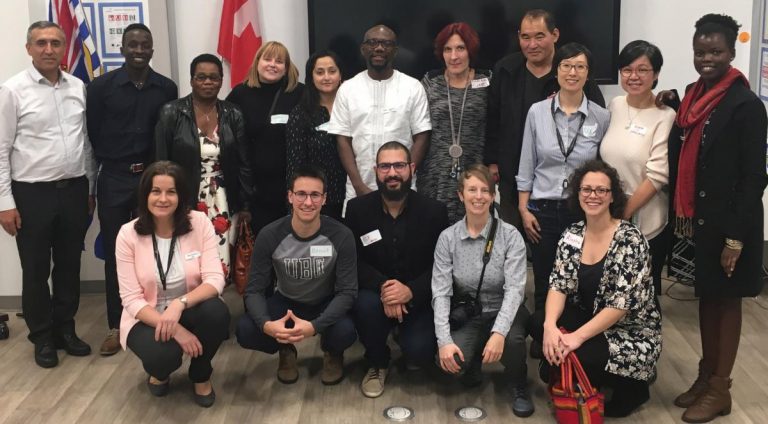 The Community-UBC Refugee & Migration Working Group connects members from across sectors and agencies who work collectively to inform public knowledge, practice, and research. Sparking dialogue through panels, music, film, and media making, the Working Group generates opportunities to better understand the insights and contributions of newcomers to their local communities. Outcomes of the group's collective efforts are evident in the reach of its initiatives, which have involved over 1,500 event attendees since 2015.
Working Group members strive to share stories that amplify the voices of individuals and communities. Past initiatives have included an open house to showcase the work of B.C. settlement providers, a symposium paired with an opera, and other public events that centered the experiences of refugees and migrants. The group's 2020 project will invite newcomer and non-newcomer youth to create short videos on what belonging, diversity, and journeys of starting over mean to them.
The Working Group is a collaborative venture amongst representatives from multiple community organizations and academic units at UBC. Community partners of the group have included representatives from MOSAIC, the Vancouver Association for Survivors of Torture, AMSSA, Options Community Services Society, ISSofBC, and the Vancouver Immigration Partnership with the City of Vancouver. University partners have included staff, faculty, and student representatives of the School of Public Policy and Global Affairs, International Student Development, WUSC Scholars, UBC Migration, and Community Engagement at UBC. The unique partnership model of the Working Group is effective in bridging across the interests of community leaders, service providers, academics, and members of the public.