The School of Public Policy and Global Affairs (SPPGA) is host to UBC's Women in House program, an innovative and practical program aimed at promoting a greater level of female representation in Canada's parliament. The program pairs female and female-identified students for a full day with a Member of Parliament or Senator so that students can directly observe political procedures, learn about gender equity, and engage in mentorship and networking with Canadian political leaders.
2020 marks the second year of the program at UBC. The Women in House program will be held on March 11-12, 2020 in Ottawa.
Master of Public Policy and Global Affairs (MPPGA) students Esther Ocheni, Nabila Farid, and Victoria Ker are participating in this year's program alongside seven other UBC students. We asked our three MPPGA students why they applied to the program and what they're most looking forward to learning about. Please find their insights below: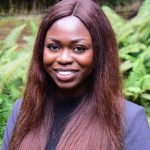 Esther Ocheni:
"I'm interested in development work and gender equality. I wanted to be a part of the Women in House program because I come from a developing country with very little female participation not only in government, but also in leadership positions in various sectors.
I'm looking forward to an opportunity to compare and contrast what I find here in a developed country with that at home. I also wish to learn how I can be a part of this change and combat discrimination in my career as I aspire to be a politician myself."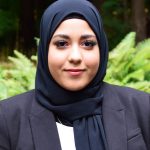 Nabila Farid:
"I applied to the Women in House program because as a first-generation female immigrant to Canada, it was not easy to envision visible minorities like myself in positions of power; I believe I would highly benefit from gaining a deeper understanding of female public officials' professional lives.
I am most looking forward to learning about the challenges faced by powerful women in politics, and how these challenges have attributed to success and inspiration within their roles."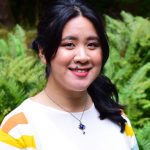 Victoria Ker:
"I applied for the Women in House program because I am interested in female leadership and I am curious as to the how it functions on a national level. I am hoping to get a better understanding of the challenges that women face when they're in leadership roles and how they overcome them.
I am most looking forward to meeting the senators and MPs and to hear about and learn from their experiences."
We look forward to sharing more from our MPPGA students and staff team during their time in Ottawa and after their return to UBC. Follow along @ubcSPPGA on Twitter.