During our Spotlight on MPPGA Alumni Careers series, meet the Master of Public Policy and Global Affairs alumni who are committed to addressing the pressing and complex public policy challenges facing the world.
This week, we are featuring Sebastian Jarrin Grijalba ('19) who is originally from Quito, Ecuador and now lives in Vancouver, B.C. Sebastian pursued the "Resources, Energy and Sustainability" elective stream while studying in the Master of Public Policy and Global Affairs program (MPPGA) at the University of British Columbia. He is currently working as a Program Officer with the Supporting the Ministry of Mines (SUMM) Ethiopia project with the Canadian International Resources and Development Institute (CIRDI).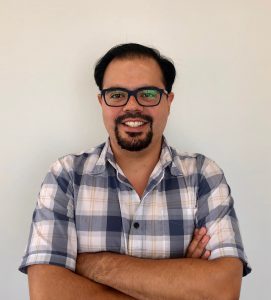 What were your primary interests while studying in the MPPGA program?
Before I joined the MPPGA program, I worked for six years in the Extractive Industries Program of an Ecuadorian Think Tank. Throughout my work in this organization, I had the opportunity to interact with different research institutions in Latin America and gain a deeper understanding about the challenges of public policies and natural resource governance in the region.
Based on my experience, my primary interest when I joined the MPPGA program was the combination of a program that offered public policy linked with natural resources management in order to strengthen my knowledge and tools on resource governance. I saw in the Resources, Energy and Sustainability stream an excellent opportunity to continue building up my career around the topic that motivates me, natural resource governance.
Which opportunities did you participate in during the MPPGA program that contributed to your career journey?
From the diverse opportunities that I had during my studies in the MPPGA, I would like to highlight three. First, my Global Policy Project developed with the Ministry of Mines in Ethiopia; it was an excellent opportunity to not only put into practice some of the MPPGA tools but also to strengthen my skills on teamwork, communication, and project implementation. In addition, the Global Policy Project gave me some key knowledge about mining in Ethiopia, which became a relevant factor when I applied to my current position.
Second, during the summer break of 2018, I joined a summer seminar named "China's Rise and Transformation: The View from its Fastest Growing City." This experience in the Southwest University of Political Science and Law in Chongqing was outstanding. As China is increasing its influence on international politics, this seminar gave me a unique opportunity to comprehend better how China understands the world and international affairs like commerce and climate change.
Third, my participation in the Work Learn Program. I was able to combine my studies with a part-time job as a Researcher for the "Education and Research for Integrated Water Resources Management in Peru" program in the Canadian International Resources and Development Institute (CIRDI). This experience allowed me to apply some of the tools gained in the MPPGA and also gave me the chance to apply for my current position.
What is your current position and main responsibilities?
As a Program Officer for the Supporting the Ministry of Mines (SUMM) in Ethiopia project, I have a wide range of responsibilities in technical and managerial areas. On the management side, I have to efficiently plan, budget, coordinate, deliver, and monitor project activities, and procurement processes of the project. On the technical side, I work with our team in Ethiopia to ensure UBC, CIRDI, and Global Affairs Canada policies are followed and applied. This includes development and implementation of cross cutting themes of gender equity, environmental sustainability, and human rights, across all activities.
In addition, my work usually requires liaising with a wide range of stakeholders from national and provincial governments, communities and companies engaged in extractive sector activities under diverse contexts. For instance, I am currently trying to open new opportunities for our organization in Latin America.
What career advice would you give to MPPGA students and alumni?
For MPPGA students, I have two pieces of advice. First, take advantage of all the possibilities (academic and professional) that the program and UBC offer. There are multiple opportunities and sometimes students lose them because they are overwhelmed with academic pressure. This is a professional program and some of these opportunities are key for professional development.
Second, many people apply to the MPPGA strongly leaning towards a specific stream; however, I would encourage exploring outside of your preferred stream. The structure of the MPPGA gives you the flexibility to go outside of your stream. During my studies, I had more than one pleasant surprise taking courses linked with other streams.
Thank you, Sebastian.