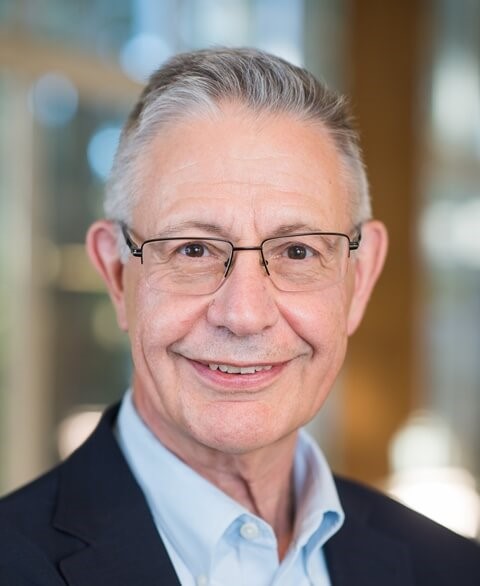 China's emerging role as a major player in UN Peacekeeping operations and Canada's past experience and new plans for "smart contributions" to peace support operations provided the backdrop to a lively workshop in Beijing January 25th-26th, 2018. As part of an ongoing project on "Emerging Issues in Canada-China Relations" that has been organizing joint research and meetings since 2009, the January workshop was co-hosted by the Institute of Asian Research of UBC's School of Public Policy and Global Affairs and the China Institute of International Studies, a think tank under the Ministry of Foreign Affairs.
Framed as an avenue of the deepening connections between Canada and China, the key participants were academics, researchers, diplomats and recently retired and serving senior military officers, all in their private capacities.
Following the workshop, the Canadian delegation was hosted for further discussion at the China National Peacekeeping Centre located just north of Beijing.
Professor Brian Job, the Canadian co-organizer, states "This was a novel initiative, exploring the possibilities for collaboration in policy discussion and training on UN peacekeeping, which are substantial and of value to Ottawa and Beijing and to the UN itself. The meeting underscored the complexity of current peace support operations and the value of sharing best practices and lessons learned in past peace operations—key to advancing success in today's difficult UN missions."
In an interview with SPPGA's Manager of Communications, Lindsay Marsh, Professor Job offered the following:
Q1) SPPGA: What was the fundamental purpose of the workshop?
Professor Job: Both Canada and China declare that their engagement in peacekeeping and building UN peacekeeping capacities are national priorities.  This workshop was designed as a first step to explore our common interests and comparative advantages concerning peacekeeping and peace operations.
China has become increasing committed to peacekeeping, both through financial and personnel pledges, and has taken a critical step in providing combat-capable troops to UN missions. Canada draws on its long experience in peace support operations and look to "smart contributions" of technology, equipment, and skilled personnel as mission "enablers."  Bringing our two sides together proved novel and productive.
Q2) SPPGA: Who were the key participants and in what ways was their involvement unique? 
Professor Job: The key feature of the workshop was bringing together the full range of experts, academics, officials, and military personnel in discussions focused on the realities and dilemmas of peacekeeping today. This was the first time that senior military personnel (retired) were involved on the Canadian side with Chinese counterparts. The "unofficial" (Track 2) format facilitated open and frank dialogue, not bound to official statements and policies.
Q3) SPPGA:  What were the main points of discussion?
Professor Job: Our opening sessions reviewed the overall context of Canada-China relations, the highlight being an exchange featuring John McCallum, out current Ambassador in Beijing. This was followed by a critical look at the "crisis in peacekeeping" facing the United Nations, with missions bogged down in environments where there is no peace to keep, where UN personnel, humanitarians, and civilians are under attack, and where financial resources are being cut and contributions to missions difficult to maintain.
In the afternoon, attention shifted to the focal point of the workshop—challenges in the contemporary peacekeeping environment. The Chinese were most interested in Canada's experience establishing and maintaining relationships with local civilian groups and individuals in hostile environments, where both they and Canadian Forces have been under attack—primarily as in Afghanistan but also earlier in Bosnia. Today, Chinese peacekeeping forces are currently deployed in difficult conflict environments in Mali and South Sudan; their PLA units have experienced assaults and deaths. Operating under UN mandates directing the protection of civilians, the Chinese are looking further their understanding of how best to react to immediate incidents and how to build longer-term relationships essential to defusing and avoiding crises.
We visited the PLA's peacekeeping centre outside Beijing. It is a large, very well-equipped facility that trains both Chinese officers and third-party peacekeepers for deployment in peacekeeping. The centre includes a full complement of state-of-the-art on-site housing, planning rooms, watch towers, and deployment areas, as well as a small "village" of buildings for use for training. Training follows UN protocols and extends to specialized courses, such as the involvement of women in peacekeeping.
Q4) SPPGA: Based upon the outcomes of this workshop, where do you see peacekeeping between Canada and China heading to next?
Professor Job: This was a positive first step. The Canadian Embassy highlighted this workshop as a key event held for this year's activities in China.
The workshop showed us that this is an area for useful interaction with Canada and China as it leverages the interest of both governments in advancing the enterprises of the United Nations.
In practical terms, there are initiatives that can be undertaken within current policies and commitments.  For example, there is potential for the exchange of instructors across our countries' peacekeeping training centres, also for enhancing the numbers of exchanged participants in each others' training programs.  A key area to build on is the training of women in peacekeeping; here there may be complementarity between Canada's "Elsie Initiative" and training courses for and on women in peacekeeping at China's Peacekeeping Centre.
On the bilateral side, next steps will depend on financing, raising and confirming interest from China, and getting a go-ahead from Ottawa. There are some reasons for optimism with a potential next step being a visit of a senior officer from the PLA visiting Canada later this year.
For academics and experts, the workshop opened the door for future collaboration in both academic and Track 2 settings. Presently, Canadian and Chinese experts and academics find themselves participating in meetings hosted by others. Our engagement will be enhanced when we are able to co-organize and co-host future meetings.
See the video of the January workshop proceedings below: