Sheryl Lightfoot
Professor
location_on
Liu Institute 216B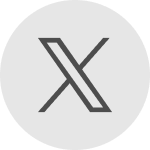 Twitter
Areas of Expertise
---
About
Sheryl Lightfoot is Canada Research Chair of Global Indigenous Rights and Politics and Professor with the School of Public Policy and Global Affairs, Department of Political Science, and First Nations and Indigenous Studies at the University of British Columbia.
As one of the world's experts in global Indigenous politics, Sheryl's research specializes in complex questions of Indigenous peoples' rights and how those rights are being claimed and negotiated in various political spaces. Her work explores both practical and theoretical aspects of implementation of Indigenous rights globally as well as in comparative domestic and regional contexts.
Dr. Lightfoot was appointed the North American member on the UN Expert Mechanism on the Rights of Indigenous Peoples (EMRIP) on March 23, 2021.
She also serves as Senior Advisor to the UBC President on Indigenous Affairs.
Sheryl is Anishinaabe from the Lake Superior Band of Ojibwe, enrolled at the Keweenaw Bay Community in northern Michigan.
---
Teaching
---
Research
International Indigenous Rights and Governance Network
Implementing, assessing, and monitoring Indigenous peoples' human rights as enshrined in the UN Declaration on the Rights of Indigenous Peoples is a global, and in the case of post-TRC and post-MMIWG Inquiry Canada, a national imperative. Although this is now recognized as an international priority, governments and civil societies everywhere are struggling with the vexing question of how to do so. This international and intersectional research network responds to a pressing need for research and tools to assist, monitor, and share information to support implementation. Initiated by Indigenous researchers and organizations and predominantly comprised of Indigenous scholars, organizations and initiatives, this network will deliver research outcomes that are immediately relevant to Indigenous peoples. When shared through this network, research findings will have broad and immediate transnational governmental and societal impact. This network will also serve to rapidly share knowledge in formats that are accessible to experts, policy makers, the general public, and, especially, Indigenous peoples.
Complex Sovereignties: Theory and Practice of Indigenous Self-Determination in Settler States and the International System
Together with Professor David MacDonald of Guelph University, this SSHRC funded project examines assertive, creative and innovative practices of Indigenous self-determination in multi-national, cross-border, and global contexts. This research aims to inform both the theoretical development of self-determination and policy decisions, building on literature documenting the history of Indigenous diplomacy and trade. We explore distinct, but overlapping and complementary, forms of self-determining practice, including passports, independent trade or diplomatic missions, involvement in elements of state external sovereignty, treaty relations, territorial and economic self-determination, pooled sovereignty, global organizing beyond the state, and the rebuilding and assertion of nationhood.
The Politics of Indigenous Apologies
This SSHRC-funded project engages in a qualitative comparative case study analysis of state apologies to Indigenous peoples in five countries: Canada (2008), Australia (2008), the United States (2009), Norway (1997) and New Zealand (numerous and ongoing), including historic analysis to trace the way these apologies evolved over time as well as the after effects. The case studies explore the evolution of state decisions to offer apologies, the domestic political context and mode of delivery, as well as accompanying compensation and/or constitutional and policy changes, in comparative perspective.
Sheryl is also a co-applicant on Transformative Memory: Strengthening an International Partnership SSHRC Partnership Development Grant (2018-2021).
---
Publications
Single-Authored Book
Global Indigenous Politics: A Subtle Revolution. "Worlding Beyond the West" series. (Oxfordshire, UK: Routledge, 2016).
Book Chapters
Lightfoot, Sheryl. "What should we do?": Returning Fractionated Allotments Back to the Tribes, One Family's Story," pp. 55-62 in Jean O'Brien and Daniel Heath Justice, eds., Allotment Stories: Indigenous Land Relations under Settler Siege, University of Minnesota Press.
Lightfoot, Sheryl. "Chapter 8: Truth and Reconciliation Commission of Canada: An invitation to boldness," pp. 141-154 in Trading Justice for Peace? Reframing Reconciliation in TRC Processes in South Africa, Canada and Nordic Countries. Edited by Sigrídur Gudmarsdóttir, Paulette Regan and Demiane Solomons. AOSIS Publishing, South Africa.
Lightfoot, Sheryl. "Collectivity as Indigenous Anti-Celebrity: Global Indigeneity and the Indigenous Rights Movement." Chapter in Indigenous Celebrity, edited by Jennifer Adese and Robert A. Innes. (Winnipeg: University of Manitoba Press, 2021) 221-242.
Lightfoot, Sheryl. "Conclusion." Invited chapter in Pathways to Reconciliation. Edited by Aimee Craft and Paulette Regan (Winnipeg: University of Manitoba Press, 2020) 268-279.
"The United Nations and both Foe and Friend to Indigenous Peoples and Self-Determination," co-authored with David B. MacDonald. Invited chapter in The United Nations: Friend or Foe of Self-Determination? (Bristol, England, E-International Relations Publishing, 2020) 32-46.
"First Nations and Canadian Defence." Invited chapter in Canadian Defence Policy in Theory and Practice. Edited by Thomas Juneau, Philippe Lagassé and Srdjan Vucetic (Nature, Switzerland: Palgrave Macmillan, 2020) 217-232.
"The Pessimism Traps of Indigenous Resurgence." Pessimism in International Relations: Provocations, Possibilities, Politics. Edited by Time Stevens and Nicholas Michelsen (Nature, Switzerland: Palgrave Macmillan, 2020) 155-172.
"Legislative Frameworks for Implementing the UN Declaration on the Rights of Indigenous Peoples." Braiding Legal Orders: Implementing the United Nations Declaration on the Rights of Indigenous Peoples, edited by Oona Fitzgerald, John Borrows, Larry Chartrand, Risa Schwatrz (Montreal: McGill-Queen's University Press, 2019) 21-28.
"Indigenous-Canadian Relations at the Sesquicentennial: An Opportunity for Real and Lasting Transformation," in Policy Transformation in Canada: Is the Past Prologue? Edited by Carolyn Hughes Tuohy, Sophie Borwein, Peter Loewen and Andrew Potter (Toronto: University of Toronto Press, 2019) 124-131.
"Implementing the UN Declaration: The View from Canada" in Conversations about Indigenous Rights: The UN Declaration on the Rights of Indigenous Peoples in Aotearoa New Zealand. Edited by Selwyn Katene and Rawiri Taonui (Massey University Press, New Zealand, 2018) 75-92.
"A Promise Too Far?: The Justin Trudeau Government and Indigenous Rights" in Canada Among Nations, eds. Norman Hillmer and Phillipe Lagasse (Palgrave MacMillan, 2018) 165-186.
"Adopting and Implementing the United Nations Declaration on the Rights of Indigenous Peoples: Canada's Existential Crisis" in Surviving Canada: Indigenous Peoples Celebrate 150 Years of Betrayal, edited by Kiera L. Ladner and Myra Tait (Winnipeg, MB: ARP, 2017) 440-459.
"Revealing, Reporting and Reflecting: Indigenous Studies Research as Praxis in Reconciliation Projects" in Sources and Methods in Indigenous Studies, edited by Chris Andersen and Jean O'Brien. (Oxfordshire, UK: Routledge, 2016) 297-304.
"Indigenous Mobilisation and Activism in the UN System," in Routledge Handbook of Indigenous Peoples' Rights, edited by Damien Short and Corinne Lennox (Oxfordshire, UK: Routledge, 2015), 253-267.
"Marge Anderson: Restoring the Treaty Rights of the Mille Lacs Band," in "Our Cause Will Ultimately Triumph" Profiles in American Indian Sovereignty, ed. Tim Alan Garrison (Durham, NC: Carolina Academic Press, 2014), 143-156.
"The International Indigenous Rights Discourse and its Demands for Multilevel Citizenship," in Multilevel Citizenship, ed. Willem Maas (Philadelphia, PA: University of Pennsylvania Press, 2013), 127-146.
Journals
Single-Authored:
"A Leopard Can't Hide its Spots: Unmasking Opposition to the UN Declaration on the Rights of Indigenous Peoples," UBC Law Review, Special Issue on British Columbia's Bill 41-2019: Declaration on the Rights of Indigenous Peoples Act 53 (2021): 1147-1184.
"Decolonizing Self-Determination: Haudenosaunee Passports and Negotiated Sovereignty." European Journal of International Relations, 2021, https://journals.sagepub.com/doi/full/10.1177/13540661211024713.
"Settler State Apologies to Indigenous Peoples: A Normative Framework and Comparative Assessment." Native American and Indigenous Studies 2 (2015): 15-39.
"Selective Endorsement without Intent to Implement: Indigenous Rights and the Anglosphere." The International Journal of Human Rights 16 (2012): 100-122.
"Emerging Indigenous Rights Norms and 'Over-Compliance' in New Zealand and Canada." Political Science 62 (2010): 84-104.
"Indigenous Rights in International Politics: The Case of 'Over-Compliant' Liberal States." Alternatives: Global, Local, Political 33 (2008): 83-104.
Co-Authored:
Grunow, Tristan R. Fuyubi Nakamura, Katsuya Hirano, Mai Ishihara, ann-elise lewallen, Sheryl Lightfoot, Mayunkiki, Danika Medak-Saltzman, Terri-Lynn Williams-Davidson & Tomoe Yahata (2019): Hokkaidō 150: settler colonialism and Indigeneity in modern Japan and beyond, Critical Asian Studies, DOI: 10.1080/14672715.2019.1665291.
Lightfoot, Sheryl and David MacDonald. "Treaty Relations between Indigenous Peoples: Advancing Global Understandings of Self-Determination." New Diversities Special Issue "Indigenous Politics of Resistance: From Erasure to Recognition," 19 (2017): 25-40.
Wilkins, David E. and Sheryl Lightfoot, "Oaths of Office in Tribal Constitutions: Swearing Allegiance, but to Whom?" American Indian Quarterly 32 (2008): 389-411. I conducted all research for this article from a tribal constitutions database that was constructed and owned by Dr. Wilkins. Dr. Wilkins wrote pages 389 to 391 (through second paragraph); I wrote pages 391 (third paragraph) to 411. Dr. Wilkins was Chair of my Ph.D. committee.
Other
Lightfoot, Sheryl. Unfinished Business: Implementation of the UN Declaration on the Rights of Indigenous Peoples in Canada, Essay no. 3, Montreal, Institute for Research on Public Policy. In English: https://centre.irpp.org/wp-content/uploads/sites/3/2020/09/Unfinished-Business-Implementation-of-the-UN-Declaration-on-the-Rights-of-Indigenous-Peoples-in-Canada.pdf, and in French: https://centre.irpp.org/wp-content/uploads/sites/3/2020/09/La-mise-en-%C5%93uvre-de-la-D%C3%A9claration-des-Nations-Unies-sur-les-droits-des-peuples-autochtones.pdf
Lightfoot, Sheryl. Indigenous Laws and Governance in Indigenous Self-Developed FPIC Protocols: An Expert Contribution to the 'Implementing Consent for Mining on Indigenous Lands' Project for the B.C. First Nations Energy and Mining Council. October 2020. Available at: http://fnemc.ca/wp-content/uploads/2015/07/Sheryl-Lightfoot-Expert-Paper-Indigenous-Legal-Framework.pdf
Newspaper Articles
Lightfoot, Sheryl and Joshua Nichols, "We Can't Keep Leaving Reconciliation to the Courts," The Tyee. March 5, 2021.
Lightfoot, Sheryl, Santa Ono, and Margaret Moss, "Opinion: UBC demonstrated that we all have a role in upholding the rights of Indigenous peoples," Vancouver Sun, September 11, 2020.
Lightfoot, Sheryl, "Hard work still ahead on UNDRIP," The Province, November 16, 2019.
Lightfoot, Sheryl, "B.C Takes Historic Steps Towards the Rights of Indigenous Peoples, but the Hard Work is Yet to Come." The Conversation Canada. November 13, 2019.
Lightfoot, Sheryl, "The Road to Reconciliation Starts with the UN Declaration on the Rights of Indigenous Peoples." The Conversation Canada. September 12, 2019.
Lightfoot, Sheryl and David MacDonald, "Yes, Canada is Guilty of Genocide. Now It's Time to Act," The Tyee. June 10, 2019.
John, Grand Chief Edward and Sheryl Lightfoot, "UNDRIP is Cause for Celebration, not Alarm." The Province. April 20, 2019.
Joffe, Paul and Sheryl Lightfoot, "Legislative Framework Essential for UN Declaration." Hill Times, January 10, 2018.
Jason Tockman and Sheryl Lightfoot. "Reconciliation at 150 – Canada's Great Challenge." Vancouver Sun, August 17, 2017.
Lightfoot, Sheryl. "A Sea Change on the Declaration–or Is It?" Indian Country Today, May 3, 2010.
Lightfoot, Sheryl. "Reconciling Moral Outrage with Self-Determination." Indian Country Today, March 9, 2007.
---
Graduate Supervision
PhD
Alison James, Political Science
Gudrun Ros Arndottir, Political Science
Matthew Norris, Political Science
MA
Carson Ball, MA, Political Science
Chelsea Parker, MA, Political Science
Committees
Jose Arias, PhD, Forestry
Jessica Koski, PhD, Institute for Resources, Environment and Sustainability
---