Have you ever thought about running for public office? Do you wonder what it would be like to serve as a legislator? If you have political aspirations, but want to know more about what being a legislator means and how to be most effective in that role, apply to UBC's Institute for Future Legislators (IFL). The Institute provides intensive hands-on mentoring and training for anyone who seeks the experience and knowledge necessary to make a difference—whether at the local, provincial, or federal level.
Learn more about the program from past participant Sara Eftekhar:
Legislators play a critical role in addressing the most pressing issues we face today but too often they arrive unprepared for the demands of office. The IFL prepares participants to not only know what to expect but to serve with integrity. With the upcoming federal election, many people are thinking about running for office. If you are among them, this program is for you.
The UBC Centre for the Study of Democratic Institutions (CSDI) is soliciting applications from a diverse and cross-partisan group of people, including all ages and backgrounds. The only prerequisite is legislative aspirations and a readiness to learn from highly experienced practitioners. You do not need to be a UBC student to participate.
Past practitioners include: George Abbott, Dawn Black, Larry Campbell, Ujjal Dosanjh, Mike Harcourt, Joy MacPhail, Preston Manning, Anne McLellan, Chuck Strahl, Carole Taylor & many others.
Topics include:
Legislatures & Legislative Life
Parliamentary Relationships
Political Ethics & Judgement
Working in the House
Gender in Politics
Communications
Representation
Constituency Service
The deadline to apply to the 2019 IFL has now passed. Thank you for your interest.
PROGRAM DATES:

July 13th and 14th, July 27th and 28th (held at UBC Vancouver)
August 9th – 12th (parliamentary simulation held in Victoria, BC).

PROGRAM FEE:  $1200 CAD
Financial assistance may be available. If the program fee poses a barrier to your participation, please indicate this on your application form, and we will be in touch about available assistance. In the past, participants – like successful politicians – have also been able to fundraise enough to cover the program fee.
For more information, visit the CSDI website.
*Current undergraduate UBC students wanting to take the program for course credit (registering for POLI 308b, a 3-credit course), visit our website or contact rebecca.monnerat@ubc.ca for information on the program fee, tuition fees and details on the five extra seminar dates (Fridays in July-August).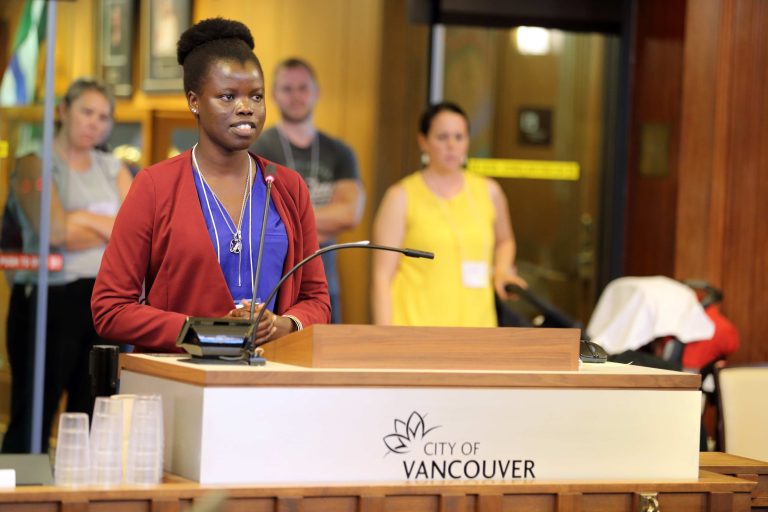 "I gained practical knowledge and skills about the workings of government, thanks to the amazing IFL instructors, mentors, and the hands-on nature of the curriculum. This exposure also opened my eyes to the impact of legislation and policy decisions in advancing the welfare of communities."
– Rhoda Philip, IFL 2018 Participant
Subscribe to our mailing list.
Questions? Contact CSDI:

Rebecca Monnerat, Project Manager
Centre for the Study of Democratic Institutions, School of Public Policy and Global Affairs
University of British Columbia
rebecca.monnerat@ubc.ca
Tel. 604-827-4390