The UBC School of Public Policy and Global Affairs was founded by the Liu Institute for Global Issues and the Institute of Asian Research, with the Centre for the Study of Democratic Institutions and the Office of Regional and International Community Engagement as key partners within the school.
Each of our SPPGA units offers expertise, programs, and knowledge exchange opportunities on public policy, global affairs, and community engagement.
---
Institute of Asian Research (IAR)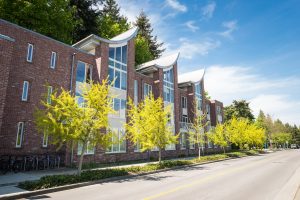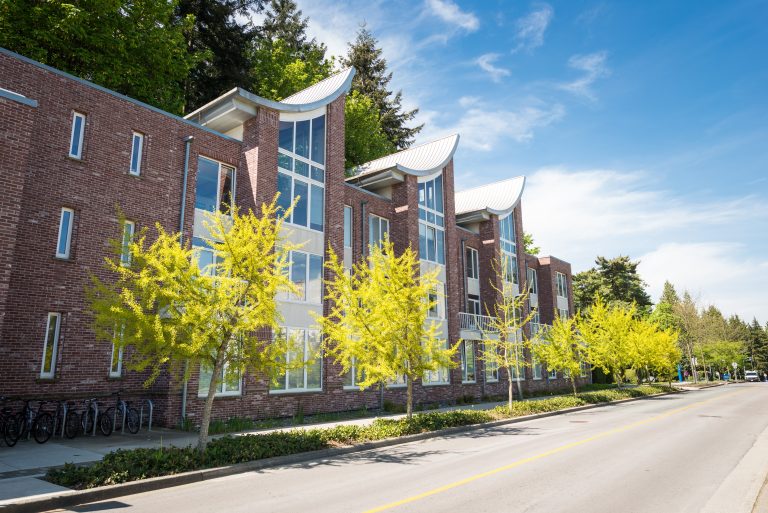 The Institute of Asian Research is the focal point on Asia policy and current affairs at the University of British Columbia as well as for interdisciplinary scholarship on modern and pre-modern Asia. Since its founding in 1978, the IAR has served as the premier Asia-focused research institute and think tank in Canada, serving as an active hub for research, teaching, policy support, and community engagement.
Located in the C.K. Choi Building on the University of British Columbia's Vancouver campus, the IAR is home to five interdisciplinary, regionally-focused research centres: the Centre for Chinese Research; The Centre for India and South Asia Research; the Centre for Japanese Research; the Centre for Korean Research, and the Centre for Southeast Asia Research. The IAR aims to build knowledge and networks that support deep understanding and effective action on a wide range of domestic, regional, and global issues centered on Asia, through five key activities:
Research, including individual and collaborative pursuits, and the publication of Pacific Affairs
Teaching, including the Master of Public Policy and Global Affairs program
Network-building across the University and with partners around the world
Community interaction with Greater Vancouver's numerous Asian communities through regular public events
Policy engagement with communities in Canada, the United States, and the Asia Pacific region
Among a robust offering of events, activities and programs supported by the IAR, notable initiatives which focus on policy issues in specific Asian contexts include the UBC Himalaya Program, jointly supported by IAR and the Faculty of Arts, the Xinjiang Documentation Project, as well as the Program on Inner Asia.
The IAR is currently led by Director Kai Ostwald, Associate Professor with the School of Public Policy and Global Affairs and the Department of Political Science.
The IAR is the administrative home for five regional research centres, with which the Institute frequently collaborates on Asia Pacific policy events and initiatives.
The Institute continues to develop partnerships with the social sciences (e.g., economics, political science, sociology, anthropology, geography and gender studies), Applied Science, Medicine, Education, Forestry and other academic units across campus, including the Sauder School of Business, the Peter A. Allard School of Law, and the School of Community and Regional Planning—all of which have important roles to play in addressing contemporary policy issues.
The IAR supports individual and collaborative research on a wide range of Asia Pacific policy issues and current affairs, including:
Governance and politics (regional and global)
Culture, religion, and society
Societies in transition
Urbanization
Energy and resource management
Environmental issues
Regional security
Trade and human rights performance
Impacts of globalization
Canada-Asia relations
Launched by the IAR in 2000, the Master of Arts Asia Pacific Policy Studies (MAAPPS) was the first graduate program in Canada to focus on contemporary policy issues in Asia and to provide training and research opportunities for Asia Pacific policy professionals. Today, program alumni hold roles in academia, public institutions, private enterprises and non-governmental organizations around the world. The last MAAPPS cohort was accepted in 2014 and since evolved into the Master of Public Policy and Global Affairs (MPPGA) program.
---
Liu Institute for Global Issues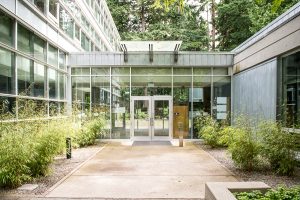 The Liu Institute for Global Issues is an interdisciplinary research hub that aspires to influence academic and public debates about global issues, inform policy decisions, and become an important source of ideas, education, information and perspectives.
Research has largely focused on three global themes – security, social justice, and sustainability. Within SPPGA, the Liu Institute acts as a key research institute, maintaining its broad mandate and influence across campus, and faculty members teach a variety of related courses, including in the Master of Public Policy and Global Affairs program.
Outreach is central to the Liu Institute mandate, and every year the Institute hosts and co-hosts dozens of public events, workshops, and conferences to bring together academics, practitioners, policymakers, and community members. One unique feature at the Liu Institute is the Lobby Gallery, a space to exhibit a broad range of innovative and responsible art work. The Gallery aims to foster alternative and artistic forms of research dissemination through critical and imaginative expression.
Founded in 1998, The Liu Institute for Global Issues is a core part of UBC's vision to prepare students to become exceptional global citizens, promote the values of a civil and sustainable society, and conduct outstanding research to serve the people of British Columbia, Canada and the world.
The Liu Institute for Global Issues is currently led by Director M. V. Ramana, SPPGA Professor and Simons Chair in Disarmament, Global and Human Security.
Founded by Professor Ivan Head in 1998, we officially opened our doors in 2000. The Liu Institute is named after Dr. Jieh Jow ("JJ") Liou, a distinguished international businessman, political figure and philanthropist, whose generous contributions through the Liu Foundation played an instrumental role in the research hub's creation. On February 5, 2016, Dr. Liou Jieh Jow passed away at the age of 88.
With a mission to pursue interdisciplinary and policy-relevant research on global issues, the Liu Institute embraces issues related to:
The environment
Human security
Peace and disarmament
Development
International justice
The Liu Scholars program was first established in 2009 and seeks to bring together exceptional students who are interested in using their research and disciplinary expertise to work on public policy and global issues.
Positioned within the School of Public Policy and Global Affairs (SPPGA), students admitted to the Liu Scholars program are integrated into the network of faculty, research, and community engagement activities that exists within the school.
---
Centre for the Study of Democratic Institutions (CSDI)
The Centre for the Study of Democratic Institutions (CSDI) supports publicly engaged research, teaching and knowledge-sharing on democratic practices and institutions, with a focus on citizen engagement and participation, constitutional governance and transitional regimes.
The Centre works with government and nongovernmental organizations and brings together scholars, public officials and students from diverse backgrounds and a wide range of academic disciplines.
Offered through CSDI, the Institute for Future Legislators summer program provides hands-on training and mentoring for anyone with political aspirations seeking the practical experience and knowledge required to make a difference at the local, provincial or federal level.
---
Office of Regional and International Community Engagement (ORICE)
The Office of Regional and International Community Engagement (ORICE), led by Director Tamara Baldwin, has a university-wide mandate, and is committed to addressing complex social and ecological challenges in collaboration with a network of community partners in Canada and around the world.
ORICE has specialized knowledge and a robust track record in experiential learning pedagogy and facilitation, with a core mandate of delivering cross-disciplinary academic and co-curricular programming, such as the International Service Learning (ISL) Program, regionally-based community engagement, and UBC courses that bring community partners and their current areas of focus into the classroom.