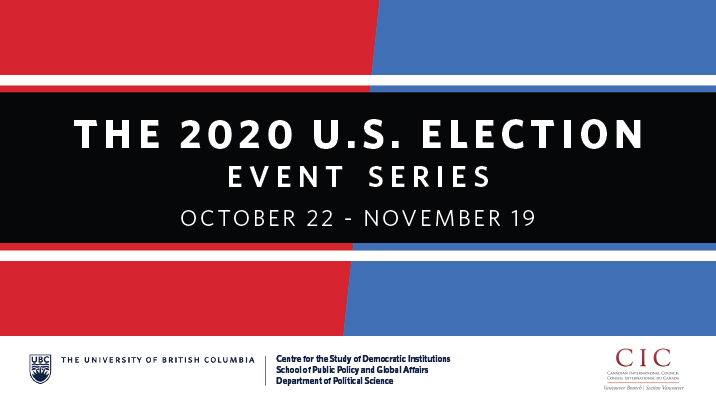 In a year marked by turmoil and unprecedented threats to democratic process, the 2020 U.S. Presidential election is the most bitterly contested and consequential race in recent years. The Covid-19 pandemic has laid bare the structural inequalities and harsh realities faced for decades by the vast majority of Americans. Persistent racialized violence and police brutality have been met with global protests and widespread calls to dismantle systems of violence and oppression. Wildfires and storms have provided stark reminders of the existential threat of climate change. In addition to the very real, moral issues at stake, the country is faced with challenges to the primacy of objective truth and reality and a rejection of longstanding procedural norms in the government's handling of these overlapping crises. This election may prove to be the ultimate stress test for democratic values, norms and institutions in the United States.
This series will look at the issues and dynamics driving the campaigns, the legal questions sure to dominate the days and weeks after the election, the election's impact on global politics, the pandemic, and what we can expect as we head into 2021.
Please check back for event recordings.
Doubling Down on Democracy
Thursday, October 22nd,  12:15 pm – 1:45 pm PDT
View Event Recording

Religion & U.S. Presidential Election
Tuesday, October 27th, 3:00 pm – 4:30 pm PDT
View Event Recording

The Day After the 2020 U.S. Elections 
Wednesday, November 4th, 12:15 pm – 1:15 pm PST
View Event Recording

The Global Impact of the U.S. Election
Friday, November 13th, 12:15 pm – 1:45 pm PST
View Event Recording

The Aftermath of the U.S. Election: What's Next?
Thursday, November 19th, 3:00 pm – 4:30 pm PST
View Event Recording