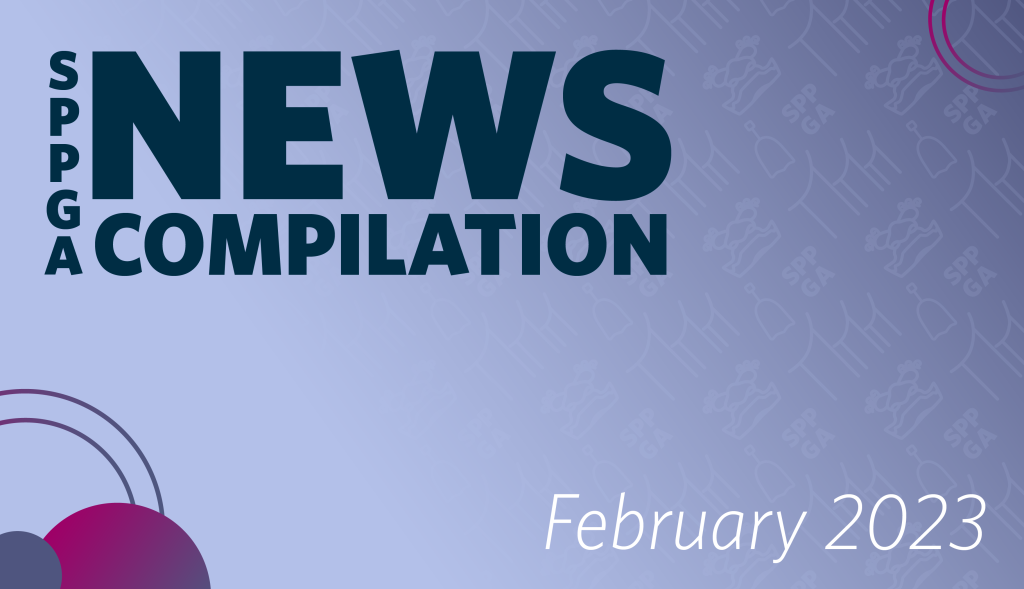 SPPGA in the news: Loss in the Aral Sea, Global data concerns, Our Very Own Tyler Prize Award Winner, Turkey's earthquake recovery, Russian's Invasion of Ukraine, and more
News Compilation: The tradeoffs of nuclear adoption
SPPGA Profs. M.V. Ramana and Allison MacFarlane critically examine considerations for widespread nuclear reactor adoption in their recent research, cited in various pieces.
February 1, 2023
Is the Aral Sea a Lost Cause?
SPPGA Student Elena Gordillo Fuertes writes on the impacts of the Aral Sea's desiccation are threatening the lives of millions and hopes for its revival are plummeting.
February 7, 2023
Financing a sustainable ocean economy (part of Climate Finance Collection)
Prof. Rashid Sumaila (SPPGA; UBC Oceans) co-authors article in Climate Finance Collection.
February 9, 2023
As Digital Trade Expands, Data Governance Fragments
MPPGA Student Panthea Pourmalek, SPPGA Profs. Heidi Tworek and Yves Tiberghien examine concerns surrounding global data governance and protection in an age of digital expansion.
February 9 ,2023
Health-care worker strikes in the United Kingdom: Are there lessons for Canada's health crisis?
Assistant Prof. Veena Sriram (SPPGA, School of Population and Public Health) co-authors an article that translates learnings from the U.K.'s healthcare strikes to Canada's unfolding labour crisis.
February 11, 2023
'Rights of nature' movement gains steam in Pacific Northwest. Can it help species on the brink?
Prof. David Boyd (SPPGA, UBC Institute for Resources, Environment and Sustainability) contributes to the Seattle Times, urging environmental lawmakers to improve ecosystem stewardship.
February 16, 2023
Turkey counts massive cost of rebuilding shattered towns and cities (Paywall)
Assoc. Prof. Sara Shneiderman's natural disaster research sheds light onto the timeline required to rebuild communities following Turkey's disastrous earthquake.
February 20, 2023
Will New Reactors Ease America's Nuclear Waste Problem or Make It Worse?
SPPGA Prof. Allison Macfarlane's studies indicate if these new reactors "will exacerbate the challenges of nuclear waste management and disposal."
February 21, 2023
A critical look at critical minerals
Assistant Prof. Nadja Kunz (SPPGA, Institute of Mining Engineering) co-authors an article examining the various effects of Canada's new critical minerals strategy, including implications for Indigenous rights.
February 21, 2023
Congratulations to our 2023 Laureates!
2023 Tyler Prize Awards Prof. Rashid Sumaila (SPPGA; UBC Oceans), a courageous Canadian ocean fishery experts that continue rigorous scientific work to end overfishing and restore equity to our oceans
February 22, 2023
New START Suspension By Russia Can Trigger New Arms Race In Long Term
SPPGA Prof. M.V. Ramana suggests that Putin's decision would escalate the conflict in Ukraine and in other areas.
February 22, 2023
A year into Russia's invasion of Ukraine, there's no end in sight. Here's how we got here.
SPPGA Prof. Heidi Tworek's commentary sheds light on why the Russia-Ukraine war has lasted as long as it has.
February 23, 2023
The parallel universes of Turkey's political earthquake
SSPGA Prof. Sara Shneiderman comments on how pre-election politics can fuel promises to rebuild (paywall)
February 24, 2023
Tens of thousands dead in 1st year of Russia-Ukraine war, but true toll remains elusive
SPPGA Prof. Heidi Tworek discusses it via ABC News
February 27, 2023
Canada bans TikTok on government-issued devices
SPPGA Prof. Heidi Tworek comments on the latest Government decision banning access to TikTok from gov. devices starting Feb 28, 2023
February 27, 2023
Toxic Smog: Iran Criticized for Winter 'Air Pollution Catastrophe'
SPPGA Prof. and United Nations special rapporteur on human rights and the environment David Boyd comments on Air pollution levels in Iran
February 27, 2023
Surrey police union files conflict of interest complaint against Coun. Rob Stutt with ethics commissioner
Dr. Maxwell A Cameron (SPPGA; UBC Poli Sci) discussed the conflict-of-interest complaint against Surrey councillor Rob Stutt. via Vancover Sun
February 28, 2023
Moltex's nuclear ransom note should be rejected (Opinion)
SPPGA Prof. M.V. Ramana co-authors article and recommends rejecting the ransom demand for more.