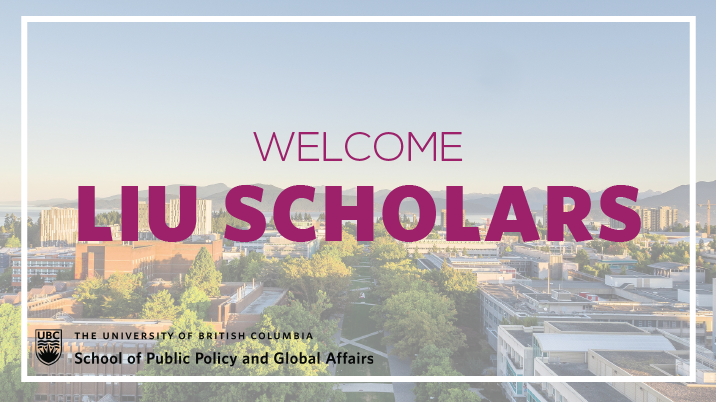 Since 2009, the Liu Institute for Global Issues has brought together exceptional PhD students at UBC who are interested in using their research and disciplinary expertise to work on public policy and global issues. The program has over 100 Liu Scholar alumni and Liu Scholars have organized and received funding for almost 300 projects, ranging from Liu Lobby Gallery photography and art exhibitions to webinar series.
Now part of the School of Public Policy and Global Affairs (SPPGA), the Liu Institute for Global Issues is piloting a new model wherein four students enrolled in a UBC Ph.D. program are selected to carry out work on a chosen theme for a year. The themes for 2021-22 are (1) Energy transitions and Climate change; and (2) Global China: Challenges and Opportunities.
The projects are carried out in collaboration with, or under the mentorship of, one or more core faculty members at SPPGA. Director of the Liu Institute for Global Issues, Professor Ramana, shares: "The Liu Institute has historically benefitted from the insights and enthusiasm of Liu Scholars, and we expect that these benefits will be more pronounced in the new model, which fosters a closer collaboration between Liu Scholars and our faculty members".
This year, we are thrilled to welcome Mrinmoy Chakraborty, Oludolapo Makinde, Sun Ryung (Sun) Park, and Bassam Javed as our 2021-22 Liu Scholars. Learn more about each of them below:
Mrinmoy Chakraborty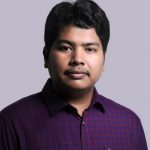 is a Liu Scholar and PhD student in the UBC Department of Mechanical Engineering and SERB-UBC Fellowship holder. He is interested in characterizing household sources of air pollution and its impact on human health and climate change. Mrinmoy will be working with Professor Milind Kandlikar (SPPGA; Institute for Resources, Environment and Sustainability) to study the relative impact of potential interventions in indoor air pollution to assess the household energy transition.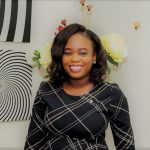 Oludolapo Makinde is a Liu Scholar and a doctoral student at the Peter A. Allard School of Law. Her research investigates the practicability of adopting an integrated approach which fuses corporate governance and corporate social responsibility measures with artificial intelligence tools to effectively tackle corruption involving Canadian multinationals doing business in the Global South. As a Liu Scholar, Oludolapo will conduct research under the mentorship of SPPGA Professor Philippe Le Billon on the theme of AI and anti-corruption.
Sun Ryung (Sun) Park is a Liu Scholar and PhD student in the department of Political Science and a UBC's Four Year Fellowship recipient. Her broad research interests center around protectionism, non-tariff measures, and US-China rivalry in global trading governance. As a Liu Scholar, she will be working with SPPGA Professor Kristen Hopewell to unpack the underlying mechanism on 1) why the Chinese government has continued support of subsidy policies in favor of its steel and electronic vehicles industries, and 2) how the complicated government-business relationship in China drives its trade policy in the context of intensifying trade frictions between the US and China.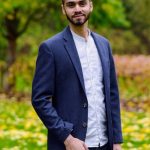 Bassam Javed is currently a PhD student at UBC's Institute for Resources, Environment and Sustainability and a recipient of UBC's Four Year Fellowship. His interdisciplinary research combines quantitative and qualitative methods to develop public policy insights for the sustainability transition in the transportation sector. His research to date has focused primarily on Canada, and on emerging economies, particularly China and India. Bassam's Liu Scholars project is mentored by SPPGA Professor Kristen Hopewell, a study of China's international policies supporting its electric vehicle industrial aspirations vis-à-vis its domestic transition to low-carbon transportation.